16 things that an Australian girl has learnt since moving to New Zealand
Publish Date

Thursday, 14 June 2018, 1:54PM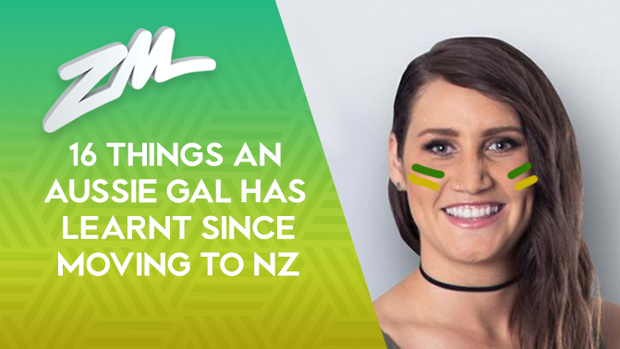 We lost one Aussie (Jase) and unfortunately, we just happened to get another...
Bree is a new ZM team member and comes from the land down under (well actually above us but you get it).


And in the past two months has discovered a lot about our lil slice of paradise. 
Here are her findings:
A fan shortage? What the hell is that… Yep its a real thing in NZ apparently, after being turned away by the 6th store I got over the person laughing at me and saying "Good luck finding one".
Pay Pass (paywave) isn't really a thing here... yet.
The national chocolate is "Whitakers" and not Cadbury… still both delicious.
Wages are lower but cost of living is higher! Everything is so expensive; I demand a pay increase for all Kiwi's at once!
Kiwis have ammmmazing sweet potatoes or "Kumara's"…that's what the locals call them!
Fuel is expensive but rego is cheap!
"H" is pronounced very differently, as I've been corrected multiple times..
There is no Guzman Y Gomez here! (Mexican chain restaurant that tastes like Jesus sliding down a rainbow!)
Kiwi's love a sheep placenta product… hand cream, herbal pills and other various things that I can't even begin to wrap my head around.
Being a massive rugby league fan I was stoked to find out that State Of Origin is a big thing in New Zealand! Go the Maroons!
Wellington = actually windy
Rotorua = actually smelly
     12. There are big arse huge dark freak looking seagulls here! Run!
There are literally none of the hundreds of deadly, terrifying and poisonous animals we have in Australia in New Zealand. What a relief.
It's called "Kiwisaver" here and not "Supa"…boring.
People actually LIKE Marmite here.
Glorivale. Nuf said. :/
I realise most of these are food related… girl gotta eat!
Take your Radio, Podcasts and Music with you