Mcdonald's secrets you'll wish you'd known before now
Publish Date

Wednesday, 10 October 2018, 11:24AM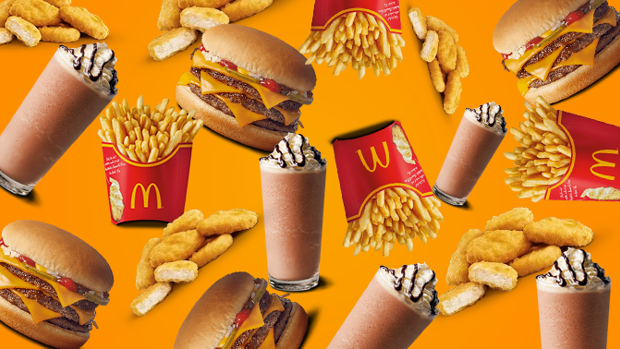 Whether it's a way to save money or just try something new- these Macca's hacks will have your tummy growling in no time!
Here are 12 of our favourite hacks: 
1. Get the freshest fries:
Ask for fries with no salt and they'll have to make a fresh batch- then add your own salt later!
2. Free Water
Order an extra large ice water for free, rather than a bottled water which costs!
RELATED: Here's what's really in your Frozen Coke
3. All day breakfast bonus 
If your store does all-day breakfast, then you can add egg or bacon to standard burgers
4. Make use of the Mcflurry toppings

Adding crumbled Oreos (usually used for McFlurry's) to a classic sundae will make for a cheaper, custom McFlurry!
5. Added hash brown goodness

You can put a hash brown in the middle of a McDouble for an entirely different burger.
6. Save money on a Sausage McMuffin

If you get a Sausage McMuffin with the egg whites on the side, you save money on the whole meal.
7. DIY dessert

Order a caramel sundae, and a McCafe espresso, to combine and make a DIY affogato (an Italian coffee-dessert).
RELATED: Here's the reason why McDonald's McFlurry machines are always 'broken'
8. Add extra bacon to EVERYTHING

Ordering a side of bacon to you Big Mac, or really any burger will take it to the next level!
9. Dessert hack #2

Break up the baked apple pie, let it cool and then combine it with a sundae for a delicious dessert! Or if you're not a fan of the apple pie, use apple slices instead!
10. Big Mac

Get a McDouble but substitute the ketchup and mustard for Big Mac sauce and lettuce. 
You'll have yourself a Big Mac without the middle bun!
RELATED: This is what it's really like to work at McDonald's
11. Grilled cheese/cheese toastie

Whether you want a vegetarian option, or something simple- you can order at grilled cheese at some McDonalds as a secret menu item. It's basically two inverted buns, cheese and your option of sauce/onions!
12. Free food

We're not sure about this one, but apparently, if you turn up just before closing, you could score free food! 
Take your Radio, Podcasts and Music with you