Channing Tatum slipped into ZM team member Bree's DMs - here's the proof!
Publish Date

Thursday, 12 April 2018, 8:57AM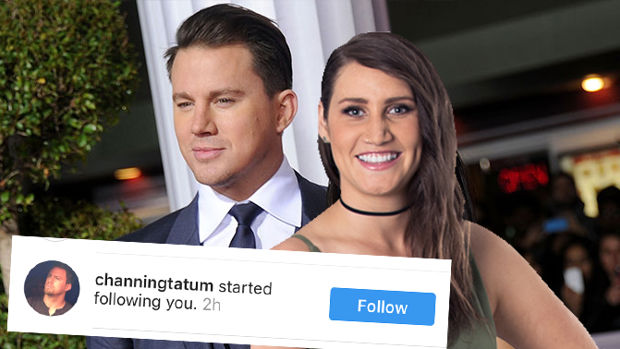 We have a new girl in the ZM team - Bree!
She's an Aussie, but don't worry she's a cool one - she makes really funny videos, which she posts on her Facebook.
But these funny videos are watched and appreciated by a MASSIVE celeb... CHANNING TATUM. 
He liked Bree's videos so much that he FOLLOWED HER ON INSTAGRAM.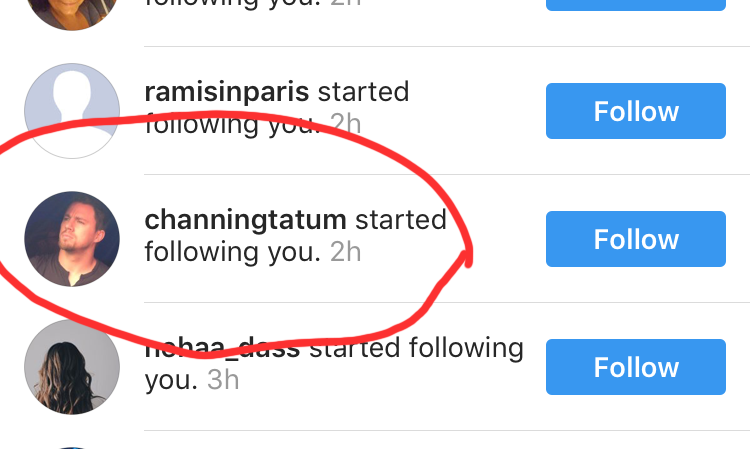 Yeah, we know, we didn't believe her either, but she's got the receipts!
This is Channing Tatum's 'following' list on Instagram and right there is Bree: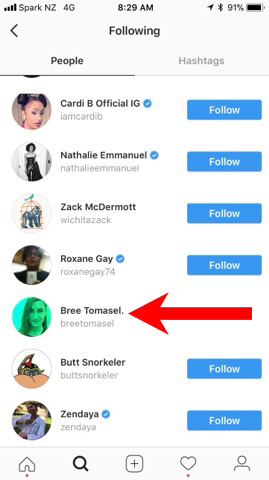 But it doesn't stop there... Bree decided to message Channing, thanking him for the follow AND HE REPLIED WITH THIS AMAZING RESPONSE: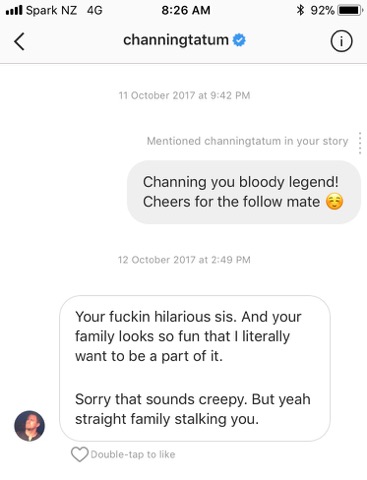 Bree told FVM the story this morning and revealed her future plans for herself and Channing: