Ariana Grande interview preview for ZM
Publish Date

Friday, 13 June 2014, 4:15PM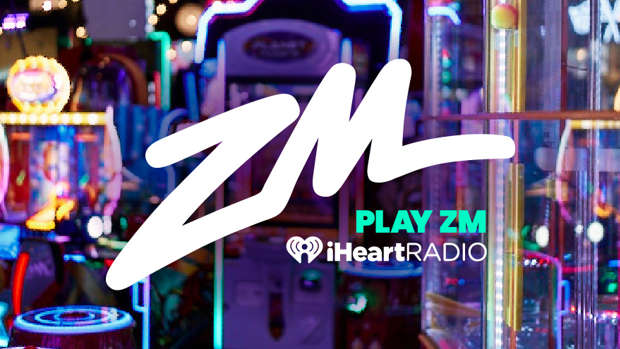 Because sharing is caring, here's an exclusive preview just for ZM listeners, of some of the very special interview with Ariana Grande that you'll be able to read in full in Coup De Main Issue #12!
COUP DE MAIN: Why did you choose Iggy Azalea to guest on 'Problem'?
ARIANA GRANDE: I think she is such a girl power figure and 'Problem' is such a girl power song. I thought it would make the perfect combination, so I am really glad that she jumped on board and did it with me.
CDM: Was it fun to work with Big Sean again?
ARIANA: Oh my gosh! Of course. We have so much music coming out together, we have done like three more songs that are not announced yet. We just love making music together, he is one of my best friends.
CDM: Having worked with Max Martin and Darkchild (Rodney Jerkins) on your new album, did they give you any songwriting advice? Or did you pick up any tips from working with them?
ARIANA: For sure. Working with Max, I learnt so much about pop music that I didn't know before. I didn't see myself becoming a pop artist - like a straight pop artist - everything I had done before was very heavily R&B influenced. Until I worked with Max, I really didn't have a full appreciation for pop music - so I have a full appreciation for pop music now that I didn't before, thanks to him.
CDM: Do you think your EDM song with Zedd will be the biggest surprise to hear on the album? Or do you have more surprises in store?
ARIANA: I think the Zedd song is very different for me - you know what I mean? So, I think that people will be shocked to hear it. But… I think there are some surprises in there.
CDM: Obviously all of your fans are dying to hear your duet with Justin Bieber! But that won't be on the new record?!
ARIANA: I don't know! We are not sure yet, we are trying to work things out. But they will be getting it, so that is all they need to know. We are working hard to get it to them - that's all they need to be worried about.
CDM: Will your duet with Chris Brown - 'Don't Be Gone Too Long' - be on the album?
ARIANA: Yes.
CDM: At the iHeartRadio Awards, Rihanna gave you some cute advice: "'Lil' mama keep doing what you're doing because it's working." It's so great to know that female popstars are more of a sisterhood and supportive of each other, than what the media generally leads people to believe.
ARIANA: Yeah, I think the media leads people to believe a lot of things that are not true, and I think it makes the business look a lot uglier then it actually is. It is this really beautiful, blessed place to be. Of course there are some negative downsides to it, but I feel like the media really loves to thrive off that and really, really puts a magnifying glass over it and and makes all these comparisons and creates all of these dramas and fake situations just to get people to read it - it's such a negative way to be. Really, everyone I have encountered in this industry has been quite nice. I can really only count on three fingers, people that I have met that have been less than gracious to me. But everybody that I've met - and that's been pretty much everybody - everybody has been so incredibly kind and warm, and welcoming and respectful, and complimentary and civil. I think that that is very shocking, because of what the media does and creates of people, especially women.
CDM: Do you have a message for your New Zealand fans?
ARIANA: Thank you for all of your love and support! I can't wait to make my way out there and say hello to you!
Read Coup De Main's full interview with Ariana Grande in CDM Issue #12 out this coming Tuesday, June 17th.