Twin Cities - Worry No More
Publish Date

Wednesday, 3 December 2014, 4:03PM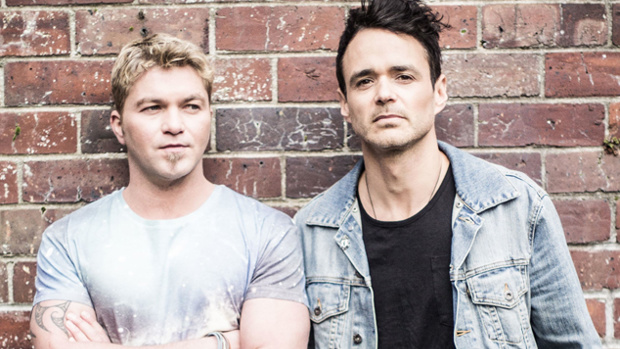 When it comes to songwriting, you could say Nathan King and Andy Lynch are joined at the hip.
First joining forces in burgeoning pop band Zed in 2000, the two have been finishing each other's musical sentences for over a decade. With Zed's multi-platinum run of over 75,000 albums sold and 9 top 20 hits, the duo's pedigree is already peppered throughout the Kiwi pop landscape.
Now King and Lynch are returning with Twin Cities, another joint venture that sees pop hooks still firmly at the fore, but the guitars resigned to their cases.
"Twin Cities is all about music that feels good" explains King, "Putting away the guitars and dusting off some old 80's keyboards has forced us to think differently about everything, from what we're writing to how we're recording - it's all fresh for us."
Recorded in their homes on a virtual thrift store of antique instruments and retro noisemakers, the two music makers claim Twin Cities is all about making unencumbered pop music.
"Nathan and I have been through all the highs and lows of being in a band together," says Lynch, "He's my musical brother from way back, so it's cool to be making music purely for the love again. It reminds me of many moons ago when Zed started rehearsing in a basement figuring things out from scratch."
Lead single Worry No More is an electro-tinged tribute to summer; the dimming glow of city lights in the rearview mirror and the escapism of the holiday getaway. Musically, the track is a trip through Lynch's collection of modern synths and vintage pre-amps and 808 breakbeats.
As much as Twin Cities is a departure from the pair's usual guitar slinging, it's the sound of two musical comrades dialing up the keyboards for the great Kiwi summer - it's a change as good as a holiday. 
Take your Radio, Podcasts and Music with you