Streets of Laredo - Slow Train
Publish Date

Wednesday, 22 October 2014, 2:00PM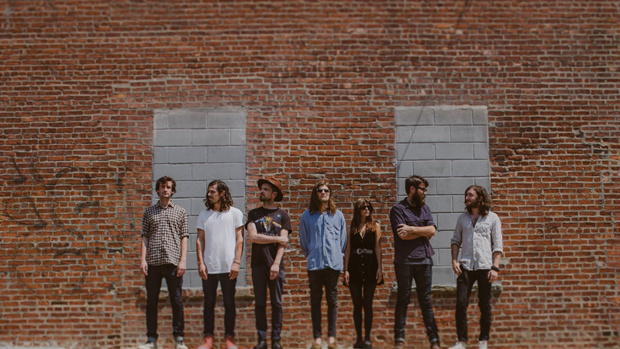 Streets of Laredo is a sing-a-long collision of jangling harmonies, stomping percussion, horns, guitars, and more crazy instruments than you can shake a sampler at.
Founded by close-knit family members Daniel, Dave and Sarahjane Gibson and inspired by the fervour and madness of the 70's folk-rock circuit, the band was born out of trying to escape the mundane everyday working life. Older brother Dave tells the story, "Both Dan and I had done the hard yards in bands in New Zealand but we were worn out and a little lost by it all. And broke. I was running this t-shirt company and Dan walks in one day to tell me that he's finished with music and he's gonna go get a real job. All of a sudden my 'big brother' instinct kicks in and rather than see this young songwriter throw it all away, I gave him a job doing t-shirt orders, and we started working on demos and writing songs together, pretty much day and night from then on in."
The band now have an album out 'Volume I & II'!
Take your Radio, Podcasts and Music with you