Publish Date

Thursday, 29 March 2018, 11:08AM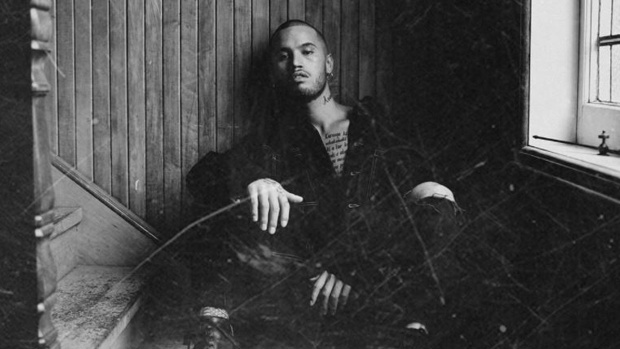 Stan Walker may have kick-started his career by winning Australian Idol in 2009, but in the last decade, he's become a genuine New Zealand idol, loved for his sense of humour, humility, and joy for life as much as he inspires in his roles as a musician and actor. 
His success as a New Zealand performing artist across such a variety of mediums is unparalleled. Not only does Stan have multiple gold and platinum albums and singles across Australia and New Zealand, 17 million Spotify streams to his name, and a whole trunkful of awards and nominations for his music, he's become an impressive star of our silver screen too.
Having brushed up his skills in front of the camera with his role as a judge and mentor on 'The X-Factor NZ' in 2013 and 2015, Stan went on to play the lead in his debut feature film 'Mt Zion', before implementing his dancing skills in 'Born To Dance', and embracing his comedic side for a role in 'Hunt For The Wilderpeople'. He imbued each role with the open-hearted, good-natured charisma he's known for, embodying New Zealand's favourite pop culture qualities.
In May last year, Stan released his latest single 'New Takeover'. The powerful track came out of a writing session in LA, and was produced by the talented Sidney Swift, who collaborated on Beyoncé's smash hit song '7/11.'
The culturally poignant video for 'New Takeover' was released one week later with this message from Stan: "This is my people, we are the land. We are strong, beautiful, powerful and proud...be proud of who you are, where you come from and who you come from. It's a beautiful and powerful thing when you embrace yourself and your culture...don't ever let anyone tell you otherwise. I'm a proud Māori from the Pacific. I've come from nothing but I have everything...all love."
Only a couple of months later however, Stan was diagnosed with stomach cancer.
It was caused by a gene mutation which has plagued his family for five generations, and has killed 25 members of his family. Fortunately Stan's cancer was discovered early, and the prognosis for successful treatment was good, but his road to recovery has been a long, winding one, and not without complications.
Being unsure of what would happen after his diagnosis, Stan decided to start documenting each step of his treatment and recovery with a video camera. The resulting footage is raw, intimate, and affecting, and has become a powerful documentary which Stan is now sharing with the world. It's a portrait of his strength in the face of a life-changing illness, a portrait of the remarkable history and bond of his family, and a reflection of the respect and openness Stan has with his fans.
"I wanted to make the documentary to help people, and to also help myself process this whole thing. It was my idea, I like to use the best and worst parts of my life and to turn them into something creative."
An EP titled 'Stan' will be released alongside the documentary, containing six new tracks.
Amongst them is a song called 'Thank You', an ode to Stan's mother April, who has already survived a battle with breast cancer. Stan wrote the song the day before he found out about his own stomach cancer, as a way of expressing his gratitude for April's love and guidance. Of course it has since taken on new resonance as Stan fought his own health battle, and his Mum continued to "be his superwoman".
The documentary captures Stan giving a moving surprise performance of 'Thank You' to his mother when they return to the family marae after getting the all-clear from the doctors, and it's a fitting finale to the film, demonstrating the ever-present power of music in Stan's life.
Take your Radio, Podcasts and Music with you