Publish Date

Monday, 21 December 2020, 2:23PM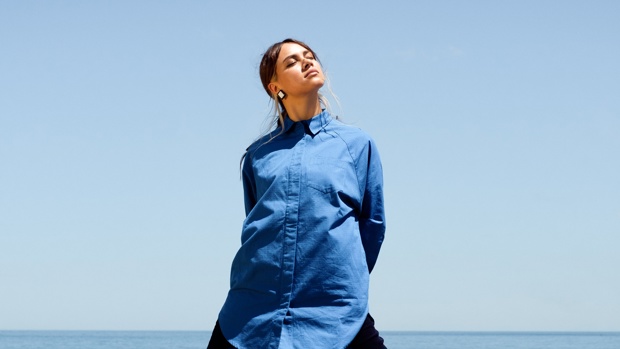 Our gal RIIKI is back on Locals Only with another tune for your Summer!
RIIKI wraps up the year with her newest single release "Good Times". Written by Raquel Abolins-Reid (aka RIIKI) whilst coming out of lockdown in New Zealand, the rising indie-popster hits the nail on the head around the whirlwind that 2020 has been.

Produced with the help of kiwi legend Simon Gooding (P!nk, Dua Lipa, GRAACE), the interchanging creative partnership between the two deliver this groove infused summer track.
The track isn't at all a difficult topic to relate to for the vast majority of the nation, reflecting on the big changes this year has brought to the world. RIIKI metaphorically imagines seeing the "good times" as a physical person that comes to take her out of her bad place and into a better place,which she feels she hasn't seen in a long time.
On the track, "Good Times" is a reminder to self that after any bad experience and slump in your life, good times must follow, even when you can't see the future becoming brighter. RIIKI says "I truly believe in the quote that is 'after any storm, there is a rainbow'. 2020 started on such a high for me, and then the world came crashing down. Covid-19 hit, my boyfriend broke up with me during the most heightened time of the pandemic, many issues in society had arisen and there was so much anger in the world.
At one point I had lost so much motivation and would cry nearly everyday, but I knew I wasn't the only one going through the feels, in fact I started to feel slightly overridden with guilt when I knew people were going through a lot worse than I was. Writing this song has and still is helping me through the shit 2020 is thrown at myself and the world, it really feels like my moving on song onto greater and better things. I am hopeful that good changes and times are coming for everyone and myself."
Check out RIIKI on socials: Facebook // Instagram