Locals Only - PRINS 'Something New'
Publish Date

Tuesday, 24 January 2023, 7:00AM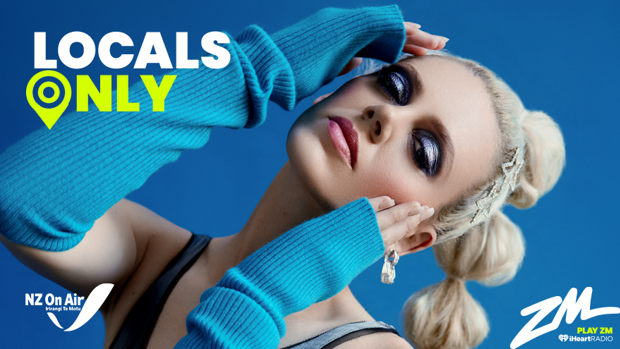 Pop princess PRINS kicks off 2023 with brand new banger 'Something New'!
After stamping her mark in 2022 with a string of killer singles and a triumphant EP release, New Zealand pop princess PRINS is back on Locals Only with new banger, 'Something New'.
A hook-laden, epic tune, which exudes exhilaration and hopefulness, 'Something New' sees PRINS wearing her heart on her sleeve and bravely reflecting on the journey that's led her here.
"It's about the feeling of outgrowing a space you once called home, wanting more from your life than people around you and all the psychological effects of that. It also touches on the 'tall poppy syndrome' and how difficult that is to navigate as an emerging artist."
"There's a powerful truth and vulnerability to the lyrics which tells it how it is," she adds.
'Something New' has been a true coming together of creatives on different continents. Christchurch-based PRINS worked remotely with co-writers in Los Angeles; the track was then tweaked in Sydney before being sent to Quebec. It was mixed in Los Angeles and then mastered in Nashville.
The result is nothing short of brilliant, and sets the scene for an exciting year ahead for PRINS who made massive strides locally and internationally last year with the release of her EP, LIFE IS BETTER NOW.
The five-track record, which featured singles 'That's the thing x' and 'On the low (shh!)' has amassed hundreds of thousands of streams, while receiving widespread radio play in NZ, the UK and Germany and impressive chart positions in New Zealand, including #10 on the Official Top 20 NZ Album Chart and #39 on the Official Top 40 Album Chart.
Now PRINS is poised to take 2023 by the horns with a swag of hits just begging to be heard and it begins with 'Something New'.
Stream the song here and keep up to date with PRINS on Instagram here!
Take your Radio, Podcasts and Music with you