Locals Only - alayna 'If You Want My Love'
Publish Date

Tuesday, 29 November 2022, 2:27PM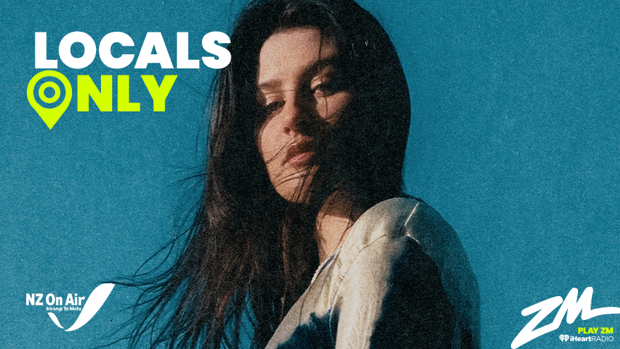 alayna has dropped the intimate new single 'If You Want My Love' and it's gone straight on our playlist!
Rising singer-songwriter ​alayna has today released the delicately empowering new single and video 'If You Want My Love', from her upcoming album set for release in 2023.
In just 2 minutes and 38 seconds, alayna transports her listeners into a world of delicately glistening R&B with unforgettable pop hooks, as she explores universal themes of wanting to be loved.

"'If You Want My Love' is about the longing to love and be loved in return," explains alayna.
"It's about wanting this, despite our better judgements or the confinements of whether we are ready to open up our heart again after it's been hurt before. It's looking at nature and the workings of the world and wondering if this is just what we're meant to do, why not? Why wait?"
Also out today is the accompanying lyric visual, animated by Izzy Lawrence. A gorgeous visual depiction of the track, the video explores the similarities between the fluidity and movement between flowers in nature, and how natural giving and receiving love is between humans.

"We wanted a moving visual showing various flowers in their cycles," says alayna.
"The video showcases various flowers/nature, emphasising the opening lyric of "I watch the leaves turn red / they don't put up a fight, they just do what they're meant / do we do what we're meant, too?"
Today's release is the second single from alayna's upcoming album, following the poignant first single 'Cherry Tree', and marks a new era for the Kiwi artist. Her previous work saw her transition from R&B to singer-songwriter, and these new songs are a glorious statement of her transformation.
Absorb alayna's gorgeous new single out today, and get ready for more exciting music to come from this rising local artist with support from ZM <3

Watch the official music video above.
Keep up with alayna on the gram and Facebook and stream the song HERE.
Take your Radio, Podcasts and Music with you