Publish Date

Saturday, 21 June 2014, 5:28PM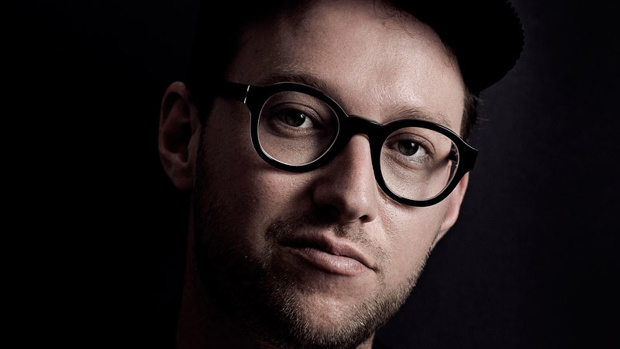 'Run Run' is the brand new single from Kiwi music icon Jeremy Redmore - keep ZM loud to hear it, and buy the song on iTunes HERE


In a world of pop music that indulges the flamboyant and embraces the sensational, the rise to fame of one unassuming and quietly nerdy Jeremy Redmore would appear from the outset as a most unlikely tale.
While he is now regarded as a highly respected figure on the New Zealand music scene, Redmore's introduction to the spotlight is an unlikely tale that could just as easily be a script for a fantastical cartoon as it could be real life.
Suspend belief to picture New Zealand's music scene as an episode of The Simpsons. The opening scene takes place eight years ago as Millhouse – bespectacled, physically unassuming, socially reticent and highly unfashionable – responds to an ad on the Internet for a lead singer in a rock n' roll band.
A transformation as smooth as only a cartoon character can experience immediately comes to pass. A voice appears, along with an attitude, drive and the ability to compose.
Suddenly Millhouse is fronting a successful band; his debut album goes platinum; he wins multiple awards and tours the world, leaving his old, nondescript life behind.
Another album follows before Millhouse again defies appearance and apparent sense by quitting his band, sacking his management and starting again as a solo act.
Self-written, self-produced and self-managed, a solo record is created and ready to show the world.
We're not enlightened as to how this episode may end - like Jeremy Redmore's mirrored musical path, the future is unpredictable. However, what we do know is that, despite being void of almost all typical appearances, Redmore's pedigree and ability as a songwriter, singer, performer and now producer is an impressive one.
Clouds Are Alive, Redmore's debut solo album, was formulated in a very collaborative and Kiwi way.
Even before heading to the studio, Redmore involved his fans in the creative process. He publicly posted numerous bedroom demos on his personal site in order to gather feedback and make the task of selecting the tracks to record in studio sessions that much easier.
He then delved into the immensely talented stocks of local musicians, both experienced and up-and-coming, to record the songs.
Two songs, One Day Alone and Waimarino, were recorded with highly acclaimed producer Wayne Bell at Roundhead Studios before Redmore took the helm himself on the remaining tracks at Dave Dobbyn's Red Trolley Studio in Grey Lynn.
The resulting collection of songs were then tenderly mixed by Wellington's Simon Gooding before being placed in the expert hands of New York's Emily Lazar for mastering.
As Clouds Are Alive is released to the world, Redmore's episode continues and, if trends hold true, nothing but adventure is ahead.
Take your Radio, Podcasts and Music with you