IT'S BACK! WIN $$$$$$ with ZM's Secret Sound!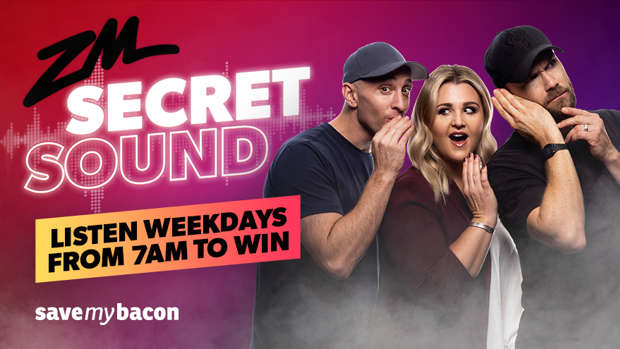 It's baaaack, thanks to Save My Bacon! 
ZM'S SECRET SOUND has mad a return for 2019!
$10,000 has already been won on the first go! Aimee won $10,000 by guessing a holepunch!
Kelly then won $3,000 by guessing that the sound was Ross eating watermelon! 
Now that Ross did such a bad job, we'll be waiting for Soundkeeper Gary to come back on Monday with a brand new sound!
Can you be the first to correctly guess our SECRET SOUND!?
We've given away over $200,000, and we're not going to stop till we get to 1 million dollars!
Fine tune your ears and get guessing each weekday! Good luck, and sorry in advance for driving you slightly crazy... AGAIN.
Listen to ZM at 7am, 8am, 12pm, 4pm, 5pm weekdays for your chance to win!
At Save My Bacon you can borrow up to $3000! (T&C's apply)
Better credit options that won't stretch you too thin, with repayment options up to 14 months.
Find out why thousands of kiwi's use them every day!
Apply online today at www.savemybacon.co.nz.