Publish Date

Monday, 11 September 2023, 9:14AM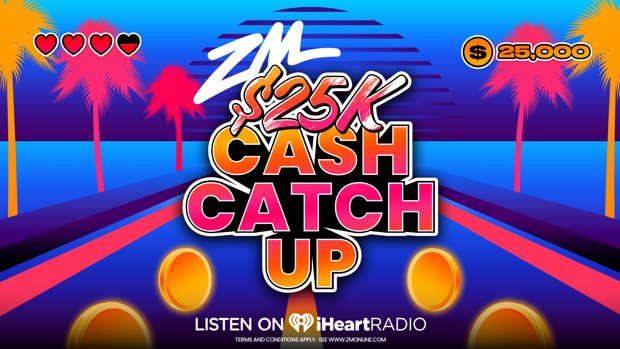 Wanna catch up on your savings & top up those holiday and festie funds ahead of summer? 🤑💸☀️
Win your share of cold hard cash with ZM's $25k Cash Catch Up!
You could be stuffing your pockets with more money than you know what to do with.

To play, call 0800 DIAL ZM at 8, 12 and 4 as we unleash. that. mooooolah 
Hundreds even thousands of dollars... or zero if you get too greedy and Cashy catches up with you!
Take a little, win lots, or miss out altogether. 
It's all up to you! 
Take your Radio, Podcasts and Music with you