Win with NERF this Christmas
Publish Date

Friday, 15 November 2019, 11:13AM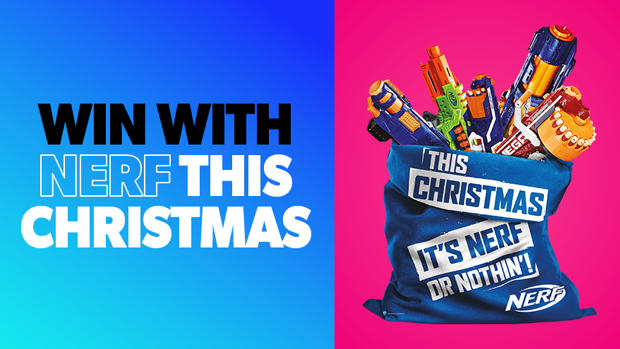 Nerf's #1 fan this Christmas is Santa!
He's packed his gift sack full of the season's hottest NERF blasters: the Big & the Bold NERF Elite Titan; The NERF Zombie Revoltinator; the gigantic NERF Mega Megalodon, the NERF Supersoaker Hydra AND the epic Nerf Trilogy.
But - Santa went on a roadie around New Zealand and has lost some of his NERF Blasters out of his 'It's Nerf or Nothin' Gift Sack…
He's reached out to Fletch, Vaughan & Megan and has requested YOUR help you find them!
Listen out for the clues every morning with Fletch, Vaughan & Megan, and check out the FVMZM Instagram stories to find out where Santa left his Nerf Gifts.
The first to find them wins the blaster AND a $500 reward!
Check out all the NERF Blasters you could win here
This Christmas, it's NERF or Nothin'!