Win Sour Patch Kids Fire or Freeze!
Publish Date

Monday, 12 August 2019, 1:27PM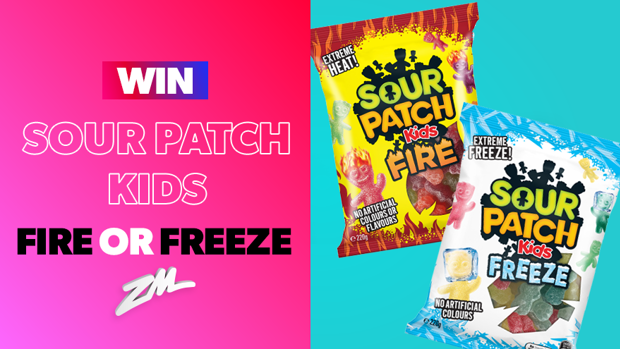 Sour Patch Kids have released their most extreme lollies yet and we want you to try it!
The new Sour Patch Kids Fire & Freeze are giving Kiwis a sensory experience that will blow them away. You can't have one without the other.
Sour Patch Kids Fire unleashes waves of fiery heat. Put out the flames with the cooling and refreshing Sour Patch Freeze. They're available in all major supermarkets now!
Cam from ZM Chart will be chewing either a Fire or Free Sour Patch Kid on air each night.
Be the first caller to guess which lolly he is chewing to score awesome prizes. Keep ZM Chart loud – weekdays from
7PM til midnight.
Register below and we could be sending out your own stash of Sour Patch Kids Fire and Freeze.
Terms and Conditions apply, you must be 18 to enter.