Publish Date

Friday, 8 February 2019, 3:14PM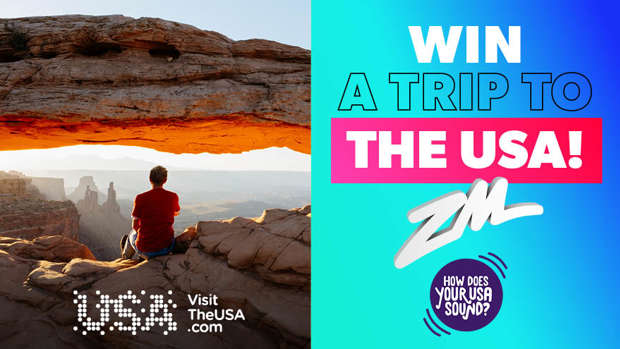 The USA… a unique mix of musical cities, cultures and stories coming together to create a soundtrack like nowhere else in the world…
And we've teamed up with Visit the USA and House of Travel to give you the chance to experience it.
Each day from 3 pm, listen to Bree and Clint for your chance to win a trip to the USA.
They'll take 5 celebrities from the USA, each saying one word to form the sentence "how does your USA sound?" and you'll have to guess exactly which celebrity said which word to win!
Music has the power to unlock the transformational power of travel and that's why Visit the USA and House of Travel want to give you the opportunity to design your own USA music experience
You could win your ultimate $10,000 USA sound experience at www.usasound.co.nz