WIN A HEINZ FISH & CHIP FRIDAY SHOUT!
Publish Date

Saturday, 6 November 2021, 6:00AM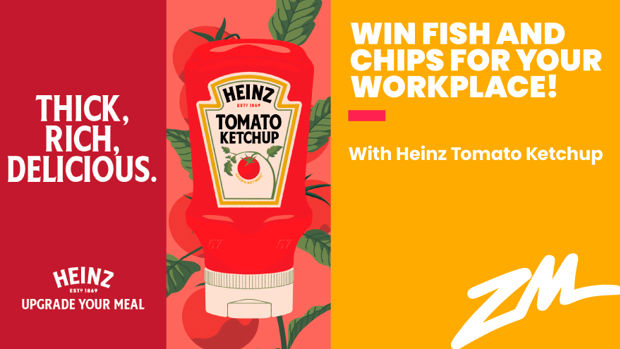 How good are Fish & Chip Fridays?
ZM's Black Thunders want to drop off a whole bunch of Fish & Chips with Heinz Tomato Sauce to your workplace or bubble this Friday… Just cause.
Every sausage, steak, or burger deserves only the most delicious condiments. Enter Heinz Tomato Ketchup – no meal, snack, barbecue or family dinner is complete without it.
It's the unmistakable taste of our sun-ripened tomatoes, along with passion and knowledge that gives the recipe its unique flavour – the irresistible rich, thick taste of Heinz Ketchup.
With no artificial colours, flavours or preservatives, no other tomato ketchup tastes quite like it. Thick, rich, and tasty – upgrade your meal with Heinz Tomato Ketchup today.
Register your workplace or bubble below and your local Black Thunders could be paying you a visit on Friday armed with Fish & Chips and Heinz Tomato Sauce.