Win $5,000 for your Side Hustle with FVM's Fishy Tank
Publish Date

Tuesday, 17 November 2020, 10:00AM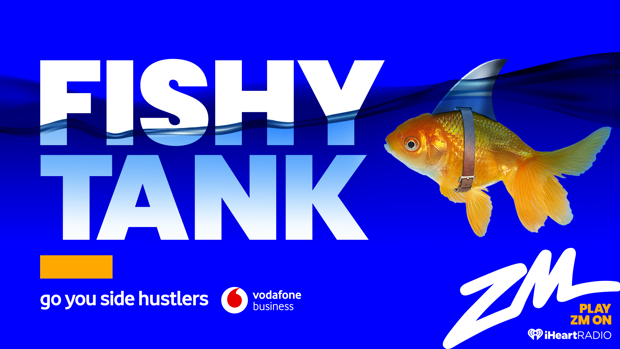 After a successful first season, Fletch, Vaughan & Megan's Fishy Tank is back for round 2, and this time, Vodafone Business are jumping in the tank with us.
Are you a dog walker, delivery driver, or knitter of kitten mittens? Together with Vodafone Business, we're going to take your side hustle to the next level!
If you've got a bit on the side that you're hustling away at, we want to hear about it.
The finalists will receive a novelty radio jingle, a small scale advertising campaign and some #spon insta plugs in the lead up to announcing a winner, with a cash prize leaping to $5,000! Plus, each finalist will score a tidy $500 too. SCORE!
So, if you think your side-hustle could be the next big thing, register below and we could be seeing you in the ZM Fishy Tank. Go you guys!