Publish Date

Monday, 28 March 2022, 9:48AM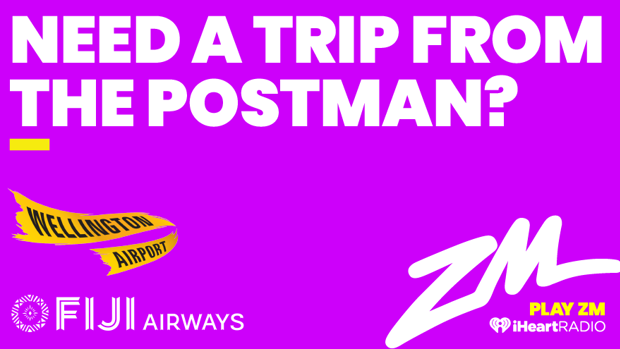 Here at ZM we like to throw it back to the classics – snail mail, island holidays and short flights. So we're throwing them together for one epic holiday!   ZM are sending some pretty important cargo to Fiji – You! All you have to do is write your name and address down at one of our post shops.  We'll provide the pen, the envelopes and the postage – you just need to know your own details.    When you're feeling lucky choose an envelope from the pile and fill out your details. Then wait and see whether you've won yourself flights! Film yourself opening your mail because you'll know before us if you're jumping on board!    You can find the ZM postshop set up:
MONDAY 4/4/22
12:30 - 1:00 @ MIDLAND PARK
4:30 - 5 @ DOWSE MUSEUM SQUARE
TUESDAY 5/4/22
12:30 - 1:00 @ BUCKET FOUNTAINS
4:30 - 5 @ WELLINGTON ZOO
WEDNESDAY 6/4/22
12:30 - 1:00 @ KMART PETONE
4:30 - 5 @ MASSEY UNI GYM
THURSDAY 7/4/22
12:30 - 1:00 @ ORIENTAL PARADE
4:30 - 5 @ TRAIN STATION
SATURDAY 9/4/22
11:30AM – 1PM @ TE PAPA
Or if you fancy a trip to Wellington Airport you can register there directly! Any time, any day - just Find our postbox in the terminal.T's and C's apply.
  Can't make it? No worries we're on Fiji time! Register your workplace below and we'll send the ZM Postman directly to you so you don't need to get out of your seat (unless it's to hop on a plane).   Winners will enjoy a 3-night stay at the Sheraton Hotel and Resort, a day cruise thanks to South Seas Cruises and free flights on the newly relaunched Fiji Airways all straight out of Wellington Airport.