SEE NETSKY & YUNG GRAVY AT ORI '23 IN DUNEDIN!
Publish Date

Monday, 16 January 2023, 2:42PM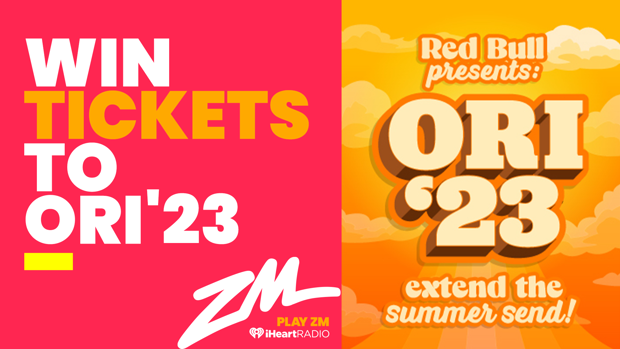 ZM is stoked to support ORI '23!
The final festival of summer is coming in 2023 and Dunedin is owning it!
Red Bull presents ORI '23 with thanks to ZM & OUSA - the Otago University Students' Association. 

Featuring Netsky, Yung Gravy, LUUDE, Beccie B, Dusty Duke, Elipsa, The Grogans, Mincy, PONZ, Sweet Mix Kids & more!
22nd Feb
Toga Party: Savage, PONZ, Sweet Mix Kids, CRÚDE, Dusty Duke, JORDI, L. Hotel, TWGY.
23rd Feb
Netsky, Luude, Used, Elipsa, & Jousey.
24th Feb
OneFest: LF System, Notion, Loods, Aunty El, Beccie B, Candi, Emily Alice, Evo, The Grogans, Mincy.
25th Feb
Yung Gravy, WHO SHOT SCOTT, Haz & Miloux, ZËxÏÏ, Heiressofthegame.

Text 'ORI' to 9696 and be in the draw to win a double pass to ALL FOUR EVENTS!!
How good would that be!?
You don't wanna miss this one! Book your tickets now at https://otagoori.co.nz/.
To win your way there, Play ZM.
Take your Radio, Podcasts and Music with you