Publish Date

Monday, 2 November 2020, 6:00AM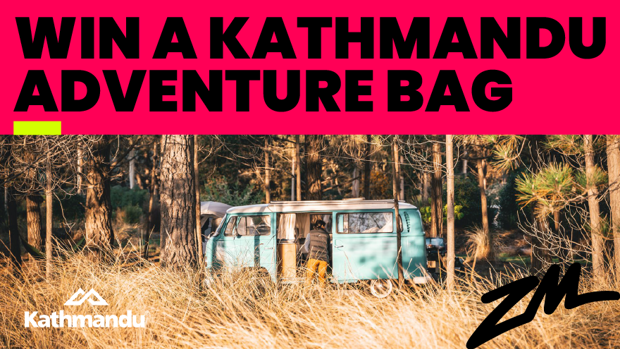 Unpack your next getaway with Fletch Vaughan & Megan and Kathmandu's curated adventure bags.
The last pack we've got to give away is Megan's Kathmandu Adventure Bag – and she's taking hers on a romantic glamping trip with her hubby.
Her Kathmandu Adventure Bag prize includes a glamping experience AND the following epic Kathmandu items*:
1. Moon chair 
2. Water bottle
3. Poncho
4. Picnic rug
5. Game
6. Cooler
7. Beach towel
8. Enamel dinner set

Register below to be into win!
Check out Kathmandu's current offers here
*dependant on stock, alternative to be provided if unavailable
** Adventure bag gear to be collected in store at Kathmandu (store location to be arranged with the winner).