Join Bree And Clint At The KFC Sushi Train
Publish Date

Monday, 9 September 2019, 12:26PM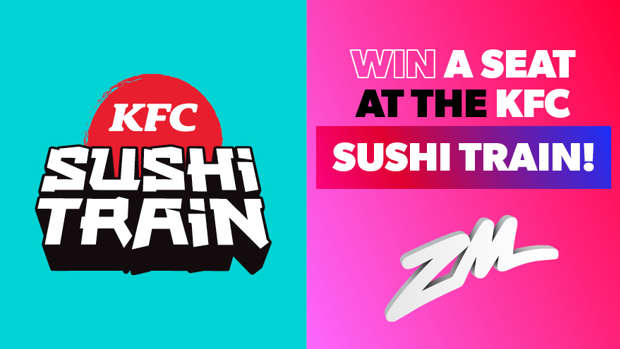 To celebrate the release of KFC's limited edition Teriyaki Double Down and partnership with Kewpie Mayo, KFC is installing a sushi train in their Fort Street store on Monday 16th September and Bree and Clint have your chance to join them there!
Register below and you and your best wingman or woman could be joining Bree and Clint at KFC Fort Street for a Sushi Train experience!
The sushi train menu will feature the new Teriyaki Double Down and sushi featuring famous KFC menu items, created by Bruce Lee of Bruce Lee Sushi & Roll, served straight to your seat.

The Teriyaki Double Down features two of the Colonel's Secret Recipe fillets, bacon, cheese and a crunchy hash brown with creamy Kewpie Mayonnaise and sweet Teriyaki sauce.
For more info and chances to win head to www.kfcsushitrain.co.nz