Publish Date

Friday, 19 March 2021, 9:05AM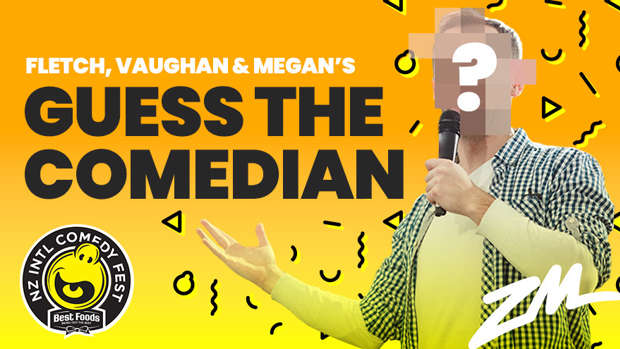 Fletch, Vaughan & Megan are getting you to The Best Foods Comedy Gala!
All you need to do is guess which comedians stand up they're playing each Thursday and you'll score a double pass plus a years supply of Best Foods Mayo - yum!
The Best Foods Comedy Gala is back with an incredible lineup to kick off the 2021 New Zealand International Comedy Festival.
Expect big laughs from this fast-paced live show with bite-sized sets from some of Aotearoa's comedy superstars.

Leading the lineup this year, our host is the multi award-winning Queen of NZ comedy, Justine Smith.
Joining Justine on the lineup is national treasure Ben Hurley of Have You Been Paying Attention? and 7 Days, alongside international Samoan comedy superstar, and half of the Laughing Samoan's duo - Tofiga Fepulea'i; 2018 Fred Award Winner and online sensation Chris Parker; from TVNZ's Taskmaster NZ and winner of the Billy T Award the awkward and always hilarious Angella Dravid!

Stay tuned for more absolute bangers to be announced soon and get in quick for tickets to this buffet of the best.


Get giggling at the NZ Comedy Festival 2021 brought to you by Best Foods Mayo. Check out our lineup of crowdpleasers, party shows, Billy T nominees and comedians with something to say.
4 – 23 May comedyfestival.co.nz