Fletch, Vaughan and Megan's Moola Bonus Banger
Publish Date

Friday, 14 June 2019, 1:17PM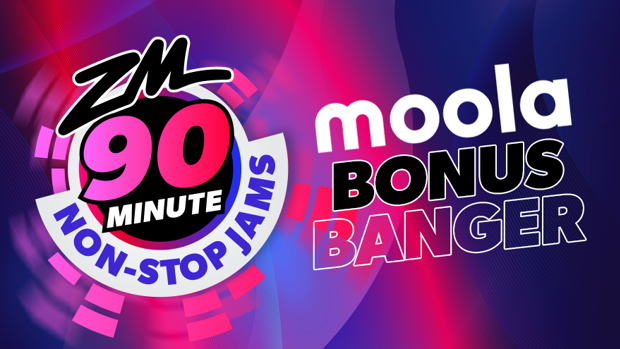 Join us every weekday from 9am for 90 minutes of Non-Stop Jams!
Listen out for Fletch, Vaughan & Megan's Bonus Banger every day and give us a call on 0800 DIAL ZM when you hear it to win a grand all thanks to M DOUBLE O L A!
Moola is all about you. Which means creating faster finance solutions that avoid any hassles. That means more time to get back to what you'd rather be doing, right?
We offer fast loans for people throughout New Zealand.
Traditional lenders are stuck in the past, especially when looking at just your credit history. We care about your financial future, with criteria that considers your current situation not just your credit history, to make it work best for you.
As leaders in digital lending, our platform drives efficiency and transparency compared to many traditional financial service businesses.
It all starts here so head on over and check it out.
Suitable for short term lending purposes only. Should not be used for long term cash flow requirements. Applications are subject to standard lending criteria. Terms, Conditions, fees & interest apply.
See the full Bonus Banger Terms and Conditions here.