AUCKLAND & WELLINGTON: WIN Your New Workplace Habit for You and 4 Workmates!
Publish Date

Friday, 5 February 2021, 8:06AM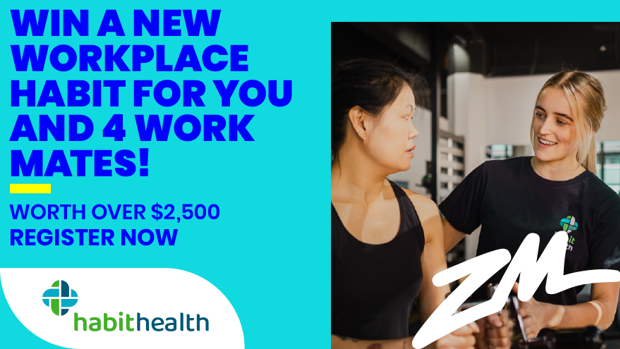 Clicking Pens…Arguing over the air-con…borrowing the stapler and not returning it…microwaving last night's fish-based meal…that sort of carry on can drive you batty…now's the time to develop a GOOD one!
ZM is giving you the chance to win Gold Fitness Club membership packs for you and four of your favourite workmates worth over twenty five hundred dollars all thanks to Habit Health Fitness Club.
Register your workplace below and we could be rocking up at your workplace this Friday with your wining pack!
Altogether better health for your best life – Win Your New Workplace Habit with Habit Health now!
Habit Health provides altogether better health for your best life, supporting people to stay active and reach their fitness goals, recover from pain or injury through personal health services and by ensuring safety at work through occupational health.
Habit Health is New Zealand's largest integrated health, fitness, rehabilitation and occupational health provider.
An extensive range of specialised health, fitness and personal welfare and workplace health services along with a comprehensive national footprint, allows Habit Health to optimise the health and well-being of Kiwis at home, in the workplace or at one of more than 80 locations.