Publish Date

Friday, 5 June 2020, 4:00PM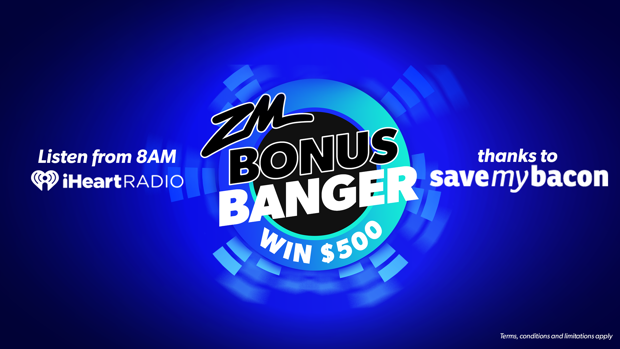 It's baaaaaaaaaack!
Listen out for Fletch, Vaughan & Megan's Bonus Banger every day and give us a call on 0800 DIAL ZM when you hear it to win $500 all thanks to Save My Bacon!

Save My Bacon, a safe place to borrow money online
*loans intended for short term use, lending criteria and Ts&Cs apply

See the full Bonus Banger Terms and Conditions here.
*Lending criteria and Ts&Cs apply