ZM Presents UCSA Orientation Week 2019!
Publish Date

Thursday, 7 February 2019, 10:07AM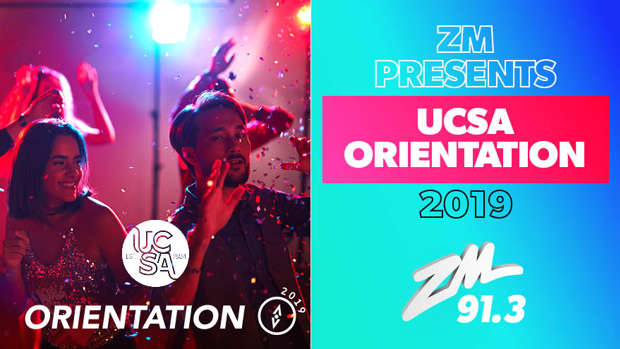 ZM Christchurch is stoked to team up with UCSA for their 2019 Orientation Week!

It's all kicking off February 11th! See a list of some key events below and be on the lookout for our ZM Black Thunders around Campus, for your chance to score tickets to some of the hottest O Week parties! 

TOGA – Thursday 14th February @The Foundry's Gladiator Arena 
Join us for the ultimate fresher rite of passage. It's our favourite theme and it's back sexier than ever. Transport yourself back in time with a traditional ancient TOGA, so rip off your bed sheet and throw on some glitter, it's time to be a god!

Summer Stein – Saturday 16th February @Ilam Fields 
Nothing quite says Summer like an outdoor music festival. The Ultimate Summer vibe to kick off the first Orientation weekend for 2019. For 2019 we aim to bring an unbelievably stacked line – up with a solid festival atmosphere. Start getting your festival squad together! Line up to be announced soon!

Mardi Gras – Thursday 21st February @Ilam Fields 
The other festival to make the Orientation cut, Mardi Gras really knows how to make an entrance. This is the carnival of music festivals, and 2019 brings with it it's nautical rave and hip hop adventure. Expect Trap, Mumble Rap and Drum n Bass with those beads. 

For full details on UCSA's Orientation 2019, head here: https://ucsa.org.nz/events/orientation/ 

ZM is your station this O Week! Catch us all week in and around Ilam and Lincoln - make sure you're tuning into 91.3 ZM to be in to win!