ZM Presents Six60 Saturdays!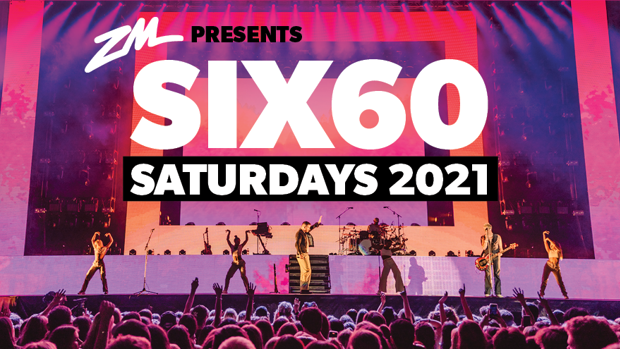 2020 may not have been our year, but 2021 is already looking A MILLION TIMES better because our favourites are heading around the country for Six60 Saturdays!
ZM is proud to support the 100% Aotearoa Line Up heading to Waitangi, Hawkes Bay, New Plymouth, Christchurch, Wellington and Hamilton.
Keep ZM loud to find out how you could win your way to Six60 Saturdays!
Six60 Saturdays
Saturday 16 January 2021
Waitangi Sports Grounds, Waitangi
SIX60
Drax Project
Troy Kingi Paige
Tickets from Ticketmaster


Saturday 23 January 2021
Tomoana Showgrounds, Hawkes Bay
SIX60
Shapeshifter
Kings
Maimoa
Nouri
Tickets from Ticketmaster
Saturday 30 January 2021
TSB Bowl of Brooklands, New Plymouth
SIX60
Shapeshifter
Ladi6
Foley
Valkyrie
Tickets from Ticketek
Saturday 6 February 2021 (Waitangi Day)
Hagley Park, Christchurch
SIX60
Drax Project
Dave Dobbyn
Broods
Maimoa
Tickets from Ticketek
Saturday 13 February 2021
Sky Stadium, Wellington
SIX60
Drax Project
Dave Dobbyn
JessB
Aacacia
Tickets from Ticketek
Saturday 27 February 2021
Claudelands Oval, Hamilton
SIX60
Drax Project
Mitch James
Paige
Aacacia
Tickets from Ticketek