Publish Date

Monday, 4 October 2021, 6:00AM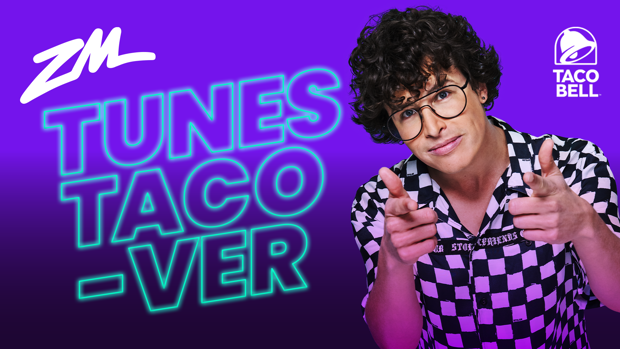 ZM's Late Show with Cam Mansel is for anyone who loves music – from playing the hottest tunes to discovering new music.  
Cam's teamed up with Taco Bell and will be joined by a friend of the station each night this week to Tac-over the Tunes! 
Plus, keep an eye out on our socials to be into win a $100 Taco Bell voucher.  
Taco Bell - everyone's craving about it.   
Try the Big Crunch Box for a limited time only! The Big Crunch Box features double the crunch! With a Crunchwrap Supreme, Crunchy Taco, crispy Mexican Fries or Nachos chips and a drink. 
Come and experience all of the cheesy, crunchy, spicy goodness Taco Bell has to offer from tried and true staples like Crunchy Tacos and Burritos to cult favourites like the Crunchwrap Supreme & Cheesy Gordita Crunch.