Publish Date

Friday, 17 May 2019, 11:40AM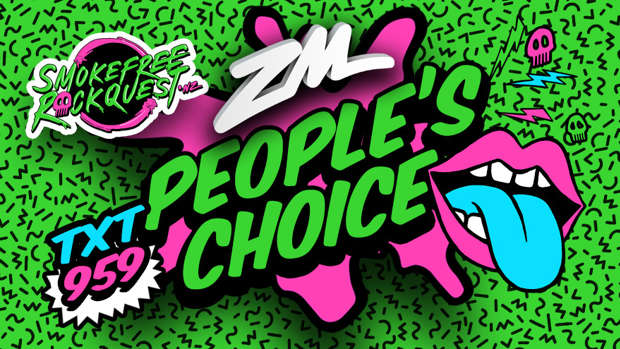 Smokefreerockquest is New Zealand's only nationwide, live, original music, youth event.
Now in its 31st year, the series of over 40 events reaches audience numbers in excess of 10,000 every year. 
Founded in 1989 by music teachers Glenn Common and Pete Rainey, Smokefreerockquest has now become a New Zealand institution. 
Smokefreerockquest aims to motivate young musicians to prove their ability and realise the heights they can reach in their music careers and to encourage their peers to support original New Zealand music. 
ZM is proud to support Smokefreerockquest 2019 and will be present at all regional finals. The ZM Peoples Choice Award is voted by YOU! The Wednesday following your regional heat, ZM Peoples Choice voting will open at 12 PM. Send your text vote to 959 and make sure the band name is all one word! 
Texts cost 20cents each, and you can only vote one time per number.
Head to www.smokefreerockquest.co.nz for more details