Ones To Watch, backed by Vodafone – Discover your new music obsession!
Publish Date

Friday, 6 November 2020, 11:28AM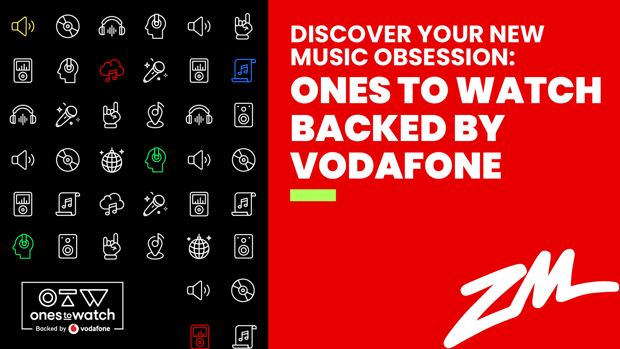 Our good mates at Live Nation and Vodafone have brought global artist discovery platform Ones To Watch to Aotearoa so you can discover your next music obsession!  
 Ones To Watch is an online destination where music fans can unearth their new favourite artists and we're stoked to be getting behind the platform bringing you the inside scoop on epic musical talent that New Zealand has to offer. 
 Over the coming months we'll be profiling some of New Zealand's biggest and best emerging artists including RIIKI, Imugi, Paige and Wax Mustang. Listen out to Cam from ZM Chart as he takes a deep dive on their careers so far and why they are the Ones To Watch as their music makes waves across the world. 
 Missed the interviews on-air? Check back here as all the interviews will be uploaded for your listening pleasure. 
We've also got your chance to win one of five pairs of AirPods to explore new music – just text DISCOVER to 9696 and you're in the draw to win.  
 Ones To Watch New Zealand, backed by Vodafone, it's the number one destination for Kiwi music fans to discover their new favourite artists. 
 Check it out and get behind kiwi music at onestowatch.com 
Listen to the first episode, featuring RIIKI, below