Publish Date

Monday, 29 March 2021, 7:00AM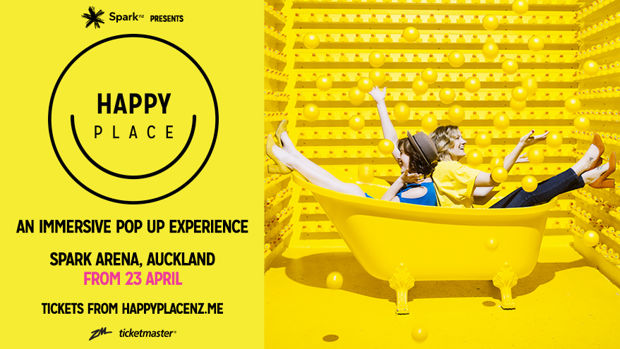 Live Nation presents HAPPY PLACE
Open from midday - April 23 
The pop-up phenomenon, immersive experience coming to Spark Arena!
You can find your Happy Place in one of the multiple installations and multi-sensory immersive rooms including world's largest indoor Confetti Dome, a giant rainbow, the famed Rubber Ducky Bathtub, the Cookie Room and so much more!
Spread some happiness at the 'most instagrammable' event ever!
Visit HappyPlace.Me, or head to their Facebook or Instagram for more.