These ASOS pants look like you've pooed yourself...cute!
Publish Date

Monday, 12 August 2019, 2:12PM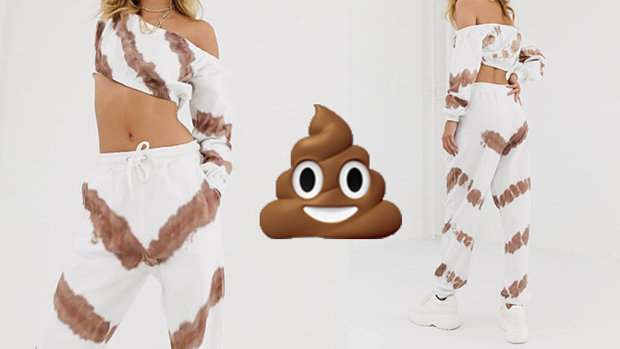 Okay, we all know that ASOS sells some WACK clothing- but this is too far!
The designers and buyers at ASOS really want us to look like a fool, with their new item: pants that have brown (poop looking) patches right by you're butt.
The white tracksuit bottoms with a brown tie-dye design are being sold on ASOS for $51, and have been dubbed the "poopy pants". If you're feeling the look, you can pick up the matching sweatshirt for $33.
We're not sure if the designers understood the mistake they had made, but ASOS told Metro UK that the pants are selling fast!
Can't wait to see these next festival season!