WTF Jaden Smith walked the red carpet HOLDING his own hair!?
Publish Date

Tuesday, 2 May 2017, 12:41PM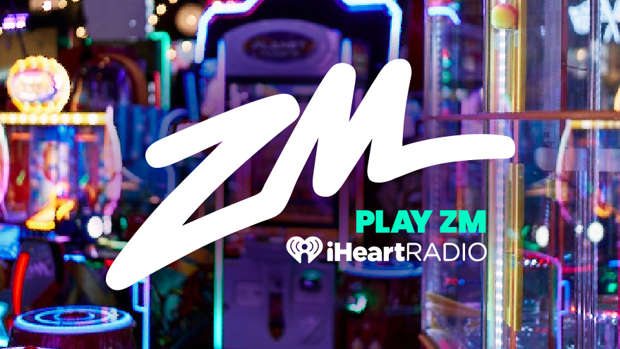 Jaden Smith has shown up to 2017 Met Gala and made a bit of a statement with his fashion choice. 
He showed to this year's event at the Metropolitan Museum of Art in New York in an all-black attire with a handful of his own dreadlocks. 
According to Vogue he was also carrying 'a wireless speaker blasting music'.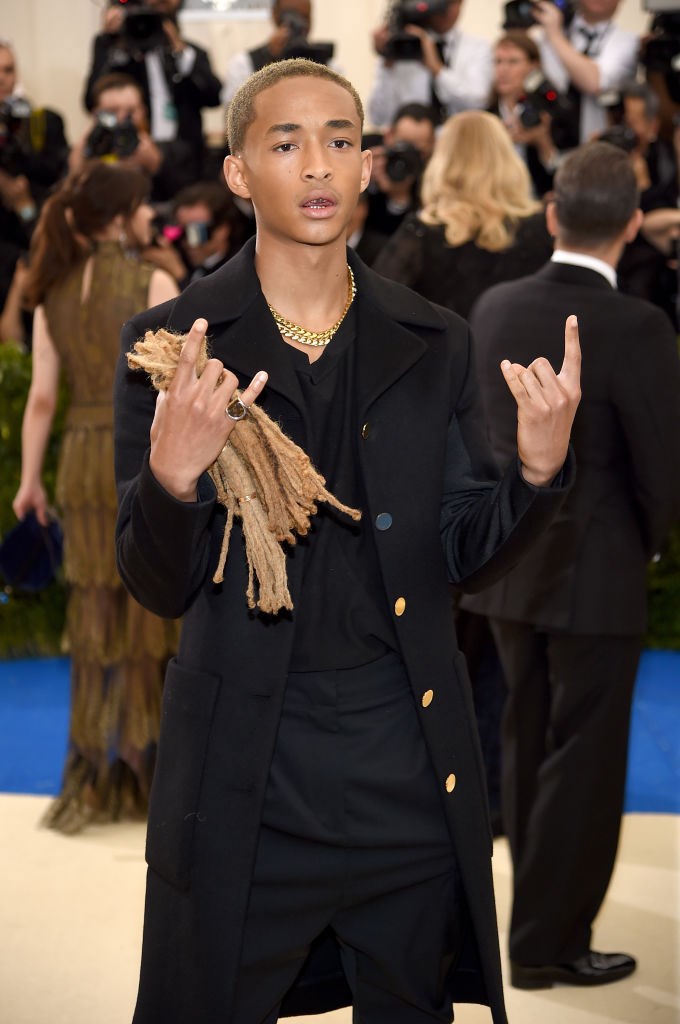 Photo: Getty Images
Back in April, Jaden's dad - actor Will Smith - posted a picture of himself on Facebook cutting off Jaden's blonde dreads. He also shared a second photo of him 'wearing' Jaden's hair like a wig while his son looked suitably unimpressed in the foreground.
So, good to see Jaden has kept them and is...uh...putting them to good use???
Also, can we mention his grills!? It looks like he has dead teeth! :/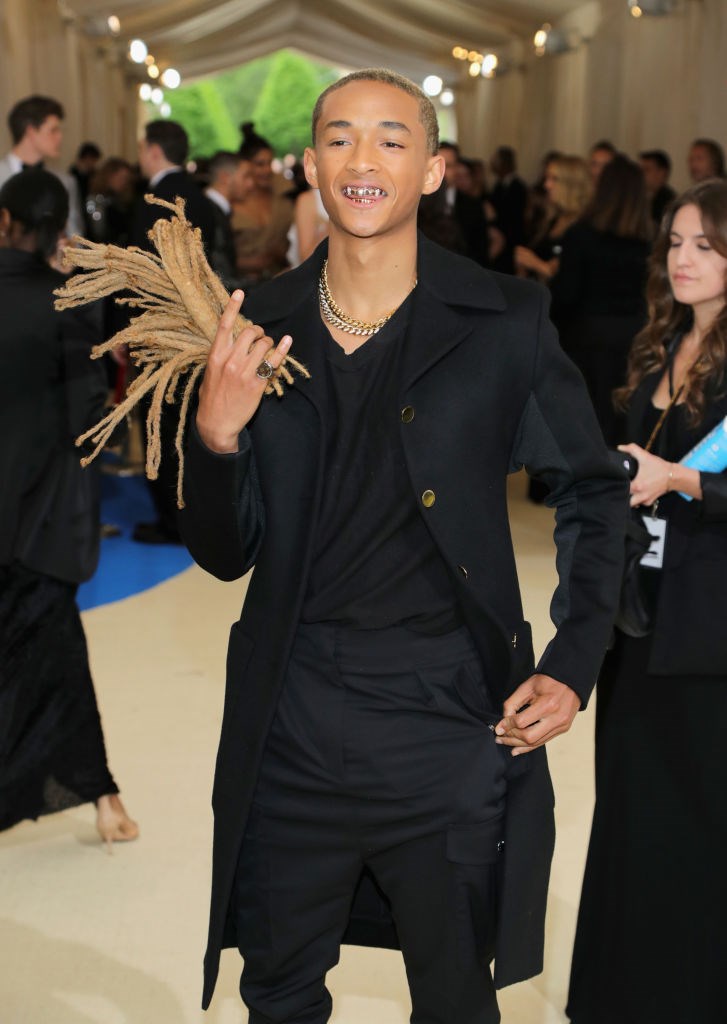 Photo: Getty Images