The leading co-stars of Hollywood who actually hated each other
Publish Date

Monday, 16 October 2017, 12:51PM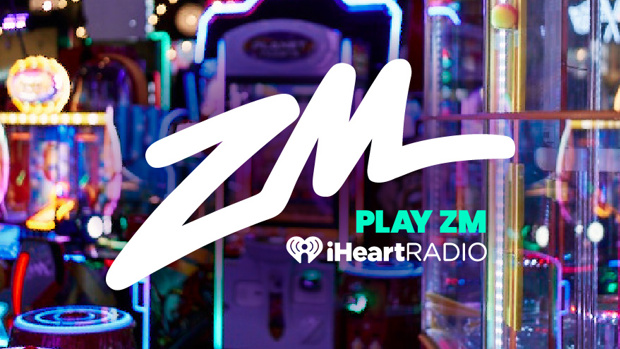 The past couple weeks we've been watching the long-simmering feud between Sex and the City co-stars Kim Cattrall and SJP develop when news of the third Sex and the City movie instalment being canned with SJP reportedly "disappointed" to let down their fans.
Catrall went on the defence in a new interview with Piers Morgan saying, "I don't know what her problem is, I never have," she said, labelling her co-star "toxic" and saying she "wishes she could have been nicer" to her.
Now that this cat's finally out of the bag it's got us wondering about all the other co-stars who probably haven't gotten along and with Hollywood filled with heaps of feuds, surely there are more offset dramas than this one!
Ryan Gosling vs. Rachel McAdams
Nick Cassavetes who directed The Notebook revealed that Gosling at one point tried to get his leading lady fired from the film because he felt that they didn't have any chemistry.
"Maybe I'm not supposed to tell this story, but they were really not getting along one day on set. Really not. And Ryan came to me, and there are 150 people standing in this big scene, and he says, "Nick come here," Cassavetes said.
"He's doing a scene with Rachel and he says, "Would you take her out of here and bring in another actor to read off camera with me?" I said, "What?" He says, "I can't. I can't do it with her. I'm just not getting anything from this."
Cassavetes said he held an impromptu therapy session in his trailer between the pair.
"They started screaming and yelling at each other. I walked out. At that point I was smoking cigarettes. I smoked a cigarette and everybody came out like, "All right let's do this." And it got better after that, you know?" he said.
"They had it out ... I think Ryan respected her for standing up for her character and Rachel was happy to get that out in the open. The rest of the film wasn't smooth sailing, but it was smoother sailing."
Obviously, the two sorted out the differences as they eventually ended up dating. 
Julia Roberts vs. Nick Nolte
Roberts and Nolte did not get on when filming the 1994 movie I Love Trouble.


Photo: Getty Images
According to the LA Times, Roberts "wasn't thrilled with Nolte's machismo, so she would deride and insult her co-star".
After the movie was released, Roberts told the New York Times that while Nolte can be "charming and nice, he's also completely disgusting".
Nolte fired back, saying, "It's not nice to call someone 'disgusting.' But she's not a nice person. Everyone knows that".
Kiefer Sutherland vs. Freddie Prinze Jr.
Speaking at a Comic-Con panel in 2014, Prinze slammed his former 24 co-star. "Kiefer was the most unprofessional dude in the world ... I think everyone that worked with him would say that", he said.
The former teen star even said his stint on 24 made him want "to quit the business."
Jim Carrey vs. Tommy Lee Jones
How's this for a sad one-way feud... Carrey was very excited to work with Jones on Batman Forever. The feeling was in no way mutual.
He said he bumped into the veteran actor in a restaurant just before filming started.
I went over and I said, 'Hey Tommy, how are you doing?' and the blood just drained from his face."
"And he got up shaking - he must have been in mid-kill me fantasy or something like that. And he went to hug me and he said, 'I hate you. I really don't like you.' And I said, 'What's the problem?' and pulled up a chair, which probably wasn't smart. And he said, 'I cannot sanction your buffoonery,'" Carrey recalled. 
Charlize Theron vs. Tom Hardy
Actress Zoe Kravitz, who starred in Mad Max: Fury Road alongside Hardy and Theron, didn't hold back when asked in an interview this year if she'd witnessed the rumoured feud between the pair.

Photo: Getty Images
"Huh, yeah," she said.
"They didn't get along but we were also in the desert for so long. "I actually don't know if it was one issue. I just think they weren't vibing," she said.
Theron herself admitted she and Hardy struggled to get along during filming.
"Maybe the movie is what it is because we struggled so much with each other, and those characters had to struggle so much with each other. If we were chum-chum, maybe the movie would have been 10 times worse."
Pierce Brosnan vs. Teri Hatcher


Photo: Getty Images
Pierce Brosnan has openly admitted that he struggled to get along with his female co-star in the 1997 Bond film Tomorrow Never Dies.
"I got very upset with her," Brosnan told the Daily Mirror. "She was always keeping me waiting for hours. I must admit I let slip a few words which weren't very nice."
Bill Murray vs. Lucy Liu
Bill Murray is rumoured to have stopped a scene during the filming of Charlie's Angels to tell Lucy Liu that she couldn't act. Apparently, she didn't take it well and apparently threw a punch at the star.
When asked about the onset spat, Murray told the New York Times, "Look, I will dismiss you completely if you are unprofessional and working with me.
"When our relationship is professional, and you're not getting that done, forget it."
In the years since, Murray appears to have moved on, saying, "I feel very warmly for her (Liu) now".

Photo: Getty Images
Take your Radio, Podcasts and Music with you