Taylor Swift's mother cries in court as groping case goes to trial
Publish Date

Wednesday, 9 August 2017, 9:32AM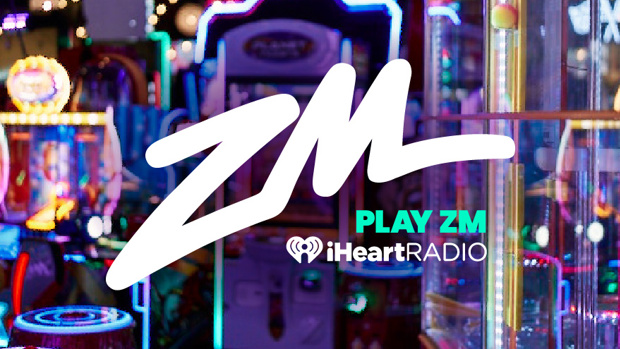 Taylor Swift was accused of using her fame to get a Denver radio host fired in court today, as the jury trial over groping allegations made in 2013 got underway in earnest.

Attorney Gabriel McFarland claimed David Mueller was fired following a request from Swift's management team and insisted that he never touched the singer underneath her skirt as she claimed. Her mother Andrea cried during opening statements.

Mueller testified saying he may have touched her 'rib cage, or rib, or ribs' with a closed hand. He said their hands and arms touched during a meet-and-greet that he estimated lasted 40 seconds or less.

Swift's counsel hit back at Mueller during his opening argument, telling the jury that the 55-year-old is a liar who has changed his story seven times and is motivated by money and revenge. Swift avoided making eye contact with Mueller during the proceedings.

Addressing the court, in Denver, Colorado, Douglas Baldridge said: 'David Mueller, a 51-year-old DJ, grabbed my 23-year-old client's rear end, plain and simple.

'It's an assault. Not inappropriate touching, an assault. And Taylor Swift reported it.'

He added: 'She has done hundreds of meet and greets and nothing like this has ever happened [before].

'What motivation would she have to make up that someone, after years of interaction with her precious fans, would do what happened?

'She is absolutely certain that David Mueller grabbed her rear end. This man [Mueller] grabbed her rear end.'

By contrast, McFarland painted a picture of a man who had lost his 'dream job' and is desperate to restore his good name.

He said Mueller 'wasn't really excited' to attend Swift's June 2, 2013 concert but went because his bosses expected him to and it was 'part of the job'.

The DJ and his then girlfriend Shannon Melcher met Swift in a small curtained room dubbed 'the photo booth' and introduced themselves to the singer as being from radio station KYGO.

McFarland says Swift suggested they take a photo but claimed Mueller was taken by surprise thanks to her speed and so he 'jumped into' the frame, touching her rib in the process.

The resulting picture, which was shown to jurors by both sides, was described by McFarland as 'awkward' but he insisted that there was no visible evidence that the radio host's hand was beneath Swift's skirt as she claimed.

Mueller's counsel also said that the other people in the room did not see anything happen, including Swift's bodyguard who was stationed behind the trio as the picture was taken.

According to the 55-year-old, the first he knew of Swift's claim was when another security guard came up to him outside the Pepsi Center and said: 'Are you happy with yourself?'

Two days later, Mueller was fired – the result, his lawyer claimed, of Swift's management telling his boss that he had groped her. Bosses at KYGO were told by Swift's radio manager Frank Bell that they were 'expected to do the right thing', McFarland told court.

He added: '[They were] told that Taylor's mom and dad were really upset, especially mom. [Bell] said it was a really serious situation.

'He said [Swift's] relationship with KYGO could be seriously impacted and that they were considering all options.' He added: 'That means we want you to fire him. It's not surprising that when one of the planet's most powerful superstars contact a radio station that David Mueller was fired.'

Swift's team, by contrast, says Mueller knew exactly what he was doing, with Baldridge accusing the host of changing his story seven times and of destroying five electronic devices containing evidence.

According to Baldrige, Mueller's first reaction was to deny touching the Wildest Dreams singer at all, followed by saying that if he had done it, he did it by accident.

Two years later, when he filed suit, Mueller changed his story again to claim that his immediate boss Eddie Haskell had groped Swift.

Later, in a deposition, he said he had his closed fist behind Swift's backside and so could not have groped her, then changed his story again to say he had his open hand behind her.

In fall of 2016, he told a Detroit radio station that his and Swift's arms had brushed and finally, in the opening argument made by his lawyer in court today, said he touched her rib but nothing else.

Mueller, who was censured by Judge William Martinez last month for failing to preserve laptops and cellphones containing recordings of an interview he had with KYGO's management, was also accused of destroying evidence by Baldridge.

He added: 'He [Mueller] is seeking a payday. His motivation is getting money and revenge on his boss Eddie Haskell and KYGO.

'Will he be allowed to stifle a young woman's right to report a sex assault in the workplace to management?'

Baldridge also rejected Mueller's claims that no one in the 'photo booth' saw what happened, saying of the seven people in the room, four saw something 'so unusual, they knew something was wrong.'

All four will appear on the stand later this week, alongside Swift's mother Andrea, Mueller's former girlfriend Melcher and Swift herself.

Swift, who was seated in court beside her mother throughout, heard the opening arguments and the start of Mueller's testimony in silence.

Earlier Tuesday, the singer entered the courthouse via a side door, and walked into the courtroom flanked by her lawyer, and her mother Andrea who is also a defendant in the civil case brought by Mueller.

Swift once again opted for a somber look, taking her seat in a high-necked black dress and styling her blonde hair in a sleek ponytail.

She spent the early part of the hearing looking on intently as the judge spoke to the jury pool, occasionally pausing to flick through court papers spread across the table at which she is seated.


This article was first published on dailymail.co.uk and is republished here with permission.