Kanye West opens up about Kim Kardashian's robbery and 2016 mental breakdown
Publish Date

Wednesday, 2 May 2018, 11:38AM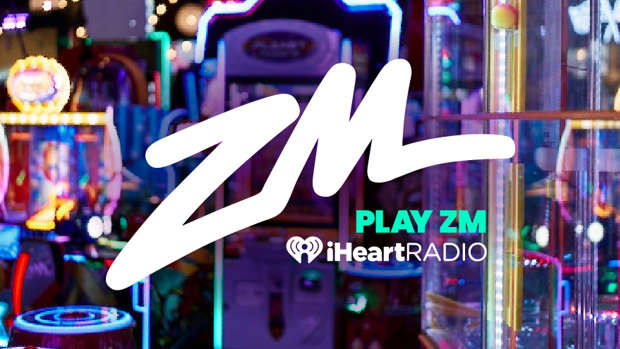 Kanye West has finally opened up about his infamous 2016 mental breakdown.
The 40-year-old rapper posted a nearly two hour interview with Charlamagne Tha God on the site wegotlove.com as he detailed the factors that led him to the hospital.
Among the contributing factors the Famous hitmaker named were the 'moment' with Taylor Swift leading to less radio play, Kim Kardashian's robbery, the fashion world turning their backs on him, and the grind of being on tour.
Kanye sees his November 2016 hospitalization and psychiatric hold as kind of an awakening.
He explained: 'I think I am in a stronger place than I ever was after the breakdown, or as I like to say the breakthrough.'

The 39-year-old Breakfast Club host then queried the rapper on what caused the breakdown.
Kanye answered: 'Fear, stress, control, being controlled, manipulation like being a pawn in the chess piece of life. Stressing things that like create validation that I didn't need to worry about as much and just the concept of competition and being in competition with so many elements at one time.

'On a race against time, your age, you're getting old. A race against popularity on the radio: [DJ] Khaled got this song, Drake got this song on the radio, it's playing to death but Saint Pablo ain't playing. I could take the whole interview talking about [this].'
He said he was searching for validation through other means and it was frustrating that his songs weren't getting as much play but he points to the moment where he interrupted Taylor Swift as when things shifted.
Kanye explained: 'Ever since the Taylor Swift moment it has never been the same, the connection with radio. Like whatever powers that be, it was much harder after that.'
The All Of The Lights hitmaker famously stormed on stage during Taylor Swift's acceptance speech at the MTV Video Music Awards in September 2009.
He said that radio play was just one of the factors along with Kim Kardashian's infamous robbery in Paris which left him 'helpless.'
Kanye explained: 'I went to Paris on that trip to protect her but not protect her physically but to just help her with with her looks.
'I was like "let me put my eye on it personally while she's in Paris to make sure she bust these n***as a**, you know, get fly" and one of the things she said that she heard is that they were coming to rob her and they had to wait til I had left.
'And that people were strategizing and scheming that for a long time so when she probably got to Paris by herself they were like "okay this is our chance."'
He went on to explain that one of his friends let him know that Kim was robbed but was still fuzzy on the details at the time.
Kanye also said another contributing factor to his breakdown was a week before the events in Paris when he had a Yeezy fashion show in September 2016 at New York City's Roosevelt Island.
He also says that being on stage four times a week also contributed to his overall exhaustion.
Even when he was in the hospital for eight days, Kanye said the paranoia was palpable as he said he begged friends not to leave his side because he was scared the doctors would kill him.
Kanye explained: 'They put you inside of an elevator and take all your friends away from you, that was the scariest moment of my life. I thought I was going to get killed.'
Since Kim was not in town he said that he had told two of his friends to not leave his side until she got there.
He said: 'And then they have this moment where they're forced to leave your side, that's something that has to change.
'You know if like a pregnant woman is delivering a baby you can guarantee that whoever, the sisters, the dad, they get to stay next to them in that situation.'
He then describes what it is like to be what he refers to as H.S.P., a hightly-sensitive person in that uncomfortable situation.
Kanye explains: You are paranoid of everything, you don't believe nothing, you just see through all of the simulation. Everybody is phony, everybody is an actor, all this s***.
'Then they make your friends, the only people who believe in you, leave your side. I can't express to you how traumatizing that moment is.'
He also told Charlamagne that he's on several different medications but does not name any of them.
Kanye also described his admiration for current US President Donald Trump as he said: 'I don't have all the answers that a celebrity's supposed to have but I can tell you that when he was running I felt something. It's like the fact that he won, it proves something.
'It proved that anything is possible in America. That Donald Trump could be president of America. I'm not talking about what he's done since he's been in office. But the fact that he was able to do it.'
He then likened it to when he declared that he was going to run for president at the 2015 MTV Video Music Awards and he had several of his friends making fun of him over it.
Kanye said: 'I had people that was close to me, friends of mine, making jokes, making memes, talking shit. Now it's like, "Oh its proven that that could have happened." I felt the nonconventional.
'Even from what we're doing in fashion to me being the kid with the pink polos to me being outspoken to me being ostracized because of the Taylor Swift thing or the George Bush thing or who I'm dating who I'm marrying , what I'm talking about. All of this is an outsider thing, so when I see an outsider infiltrate, I connect with that.'
This article originally appeared at dailymail.co.uk and has been republished with permission.