Former Love Island star reveals what it takes to get kicked out of the villa
Publish Date

Friday, 15 June 2018, 4:48PM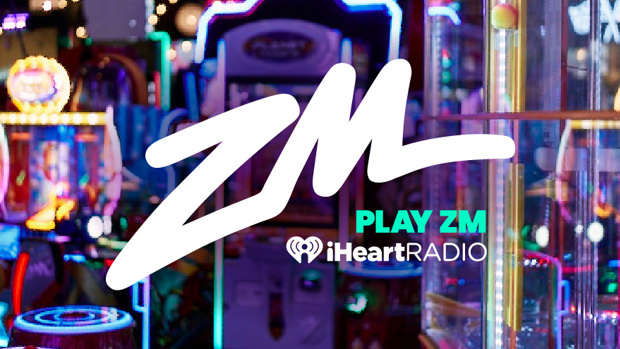 SPOILERS AHEAD IF YOU'RE NOT UP TO DATE WITH SEASON 2
A former Love Island star has revealed the three reasons that contestants will be asked to leave the villa following Nial Aslam's shock departure.
Theo Campbell, 26, had a brief stint in the 2017 series of the ITV2 reality programme and explained that islanders are given warnings about the type of behaviour that will get them removed from the programme.
Islanders can be expelled for violence, forceful sexual conduct and making any form of racial slurs.
So far only 2016 contestant Malia Arkian has been kicked out of the villa after she had an 'altercation' with Kady McDermott.
The news comes after 2018 star Niall Aslam suddenly quit the show earlier this week and has gone to ground.

Theo, an international sprinter, joked to the Mirror: 'I was quite naughty on there but I wasn't even close to being kicked out.'
Malia had entered the show after texting Scott Thomas showing a romantic interest and the pair later got to know each other over a date.
RELATED: Are Love Island UK and Love Island AUS going to merge?
Appearing jealous over Scott's date with 26-year-old singer Malia, Kady decided to get to know the newcomer by the fire pit at the luxury Mallorcan mansion.

However, during an unfortunate accident, Kady then spilt some drink on Malia's leg.
Believing the act was deliberate, the girls erupted into an argument and during that time an altercation took place, where Malia was alleged to have 'shoved' Kady.
Later, after being removed Malia apologised for her actions while Kady admitted she had regrets over how it had escalated.
Other rules introduced in this year's villa that the contestants have to follow include no masturbation, no full-frontal nudity, and if they do have sex their is an option for them to seek counselling. They have also been issued a handbook on consent.
Producers have also banned smoking on camera, with islanders only allowed to smoke in the designated area alone.
On Tuesday night's episode, Alex revealed that Niall had quit the show for 'personal reasons', but since leaving the programme the construction worker is yet to update fans on his situation via social media.
The news came as a shock to fans and islanders and the mystery surrounding his departure quickly grew.
It was revealed that health issues included insecurities about his ears and his struggle with stress were apparently to blame.
The 23-year-old student was said to have felt ill earlier this week before leaving the villa ahead of Tuesday night's show, during which Islander Alex George revealed to his devastated co-stars that his pal had departed the show for good.
And a source close to the budding reality star has exclusively told MailOnline that Niall - who revealed when arriving on the show last week that he'd had his ears pinned back in May 2017 - departed after struggling with personal issues.
RELATED: 'Love Island was my therapy' Fan-favourite Camilla Thurlow opens up about what life is like now
Meanwhile, MailOnline revealed that his family have vanished from their home, leaving a note pinned to the front door.
ITV bosses at the hit show refuse to reveal if the Harry Potter enthusiast is still on the Spanish island or has been allowed to return to his family home in Coventry, West Midlands.
His concerned next door neighbour Kelly (no surname) told MailOnline: 'We're all really worried about him and have no idea what the problem is. We hope he's OK, he was a great contestant with the potential to win.
'I'm a big fan of the show and I think supporters and people who know him should be told that he's alright.
'It's a massive show and he put himself in the public spotlight and now there's a cloak of secrecy surrounding his well-being and whereabouts. It seems very strange.'
The neatly kept red brick semi, which Niall shares with his parents Martin, 51, and Maureen, 53, had shutters down on Wednesday evening, and a note to the front door requesting journalists to call the ITV press office to make inquiries about their son.
The note reads: 'For any media please contact the ITV press office to arrange/discuss any press questions and interviews. We appreciate the support however we do not wish to speak to journalists in our home nor do we want to be disturbed in our home.
'You can post your business card through the door so that we can pass on.' The note ends with an smiley face emoji and 'Thank You.'
This article was first published on dailymail.co.uk and is reproduced here with permission.