Ellen DeGeneres hospitalised after wine accident
Publish Date

Wednesday, 22 March 2017, 9:08AM
Ellen DeGeneres has told a hilarious story about being hospitalised after a wine-related accident, and we have never felt so close to the talk show host. 
During her latest show, Ellen announced: "I have something to show you—it's that right here. Can you see it?" pointing to a splint on one of her fingers. "I broke my finger. I know what you're thinking: 'How can you host a show without the tip of my ring finger?' I am not gonna let this thing beat me. I am not."
"So, you know how in gymnastics when you do a one-handed cartwheel and you have to spread the weight evenly between all your fingers? Well, I had two glasses of wine and fell into a door," DeGeneres continued.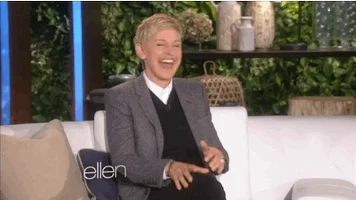 Oh Ellen, we've never related to you more. 
She revealed that her and wife Portia De Rossi were coming home from a dinner party when the accident happened. 
"The dogs were so excited to see us and I caught the lip of the top step. I was a foot away from the door and I fell into the door and it did something to my finger, I knew something was wrong."
DeGeneres then showed a PHOTO of her dislocated finger. "I should have warned you. Don't look at that. If you're squeamish, don't look at it," she told them. "I'm sorry."
This is my finger. Seriously. Find out what happened tomorrow. pic.twitter.com/oy4sAyvPDN

— Ellen DeGeneres (@TheEllenShow) March 21, 2017
Fortunately, Ellen didn't break her finger, however she severely dislocated it as you can see above!
Watch Ellen tell the full story above.