Did Khloe Kardashian confirm Kylie Jenner's pregnancy rumours on Ellen?
Publish Date

Friday, 5 January 2018, 1:34PM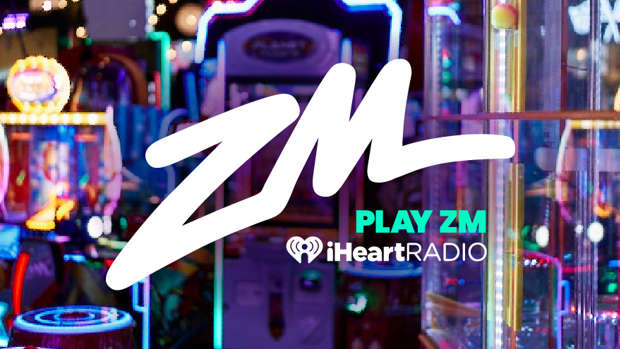 Khloe Kardashian made an appearance on The Ellen DeGeneres Show to discuss her pregnancy and midway through the interview, Ellen asked her to confirm Kylie's rumored pregnancy.
It shouldn't have come as a surprise that like the whole Kardashian/Jenner family, Khloe didn't confirm or deny the rumors.
Ellen cheekily slipped the question into the conversation while asking about her pregnancy cravings, "Is Kylie craving things yet?" Ellen asked.
Khloe smirked and replied, "What do you mean?"
"She's pregnant," Ellen said.
"Oh, I don't know what you're talking about," Khloe joked.
"Come on now," said Ellen, with Khloe playing coy with the phrase, "Come on, Ellen."
"Why wasn't she on the Christmas card?" Ellen asked.
"Um, I don't know. You gotta ask Kylie," Khloe said. "Why don't you get Kylie on the show?"
Eventually, Ellen grew tired of going back and forth and said, "She must be pregnant. There's too much secrecy around it," she argued. "Look at your eyes! Y'all, she's pregnant! I can tell by her eyes!"
"I am pregnant!" Khloe said, once again playing dumb. "I am pregnant!"
"No, not you! Kylie is pregnant!" Ellen said. "I can tell Kylie is pregnant."
In fact, the host said, "I will make a bet right now that she is pregnant."
Khloe didn't take her up on the bet. Instead, she told the host, "You just are so cute!"
"So, Kylie's pregnant. That's great," Ellen said. "Do you need help naming a baby?"
"That is the hardest. I mean, I think if it's a boy, I'll go with Junior, but I don't know what to do: Tristan, Jr.!" Khloe said. "For a girl, I don't even know where to begin. I think I want a K or a T."
So while the jury is still out on whether or not Kylie's pregnant or not… we're gonna take the way Khloe dodged the rumours in a very humours manner that she suuurely is!
C'mon Kylie just put us out of our misery and announce it!
You can watch the hilarious interview below!