Details of Kim Kardashian's police interview leaked after the Paris robbery
Publish Date

Monday, 16 January 2017, 9:42AM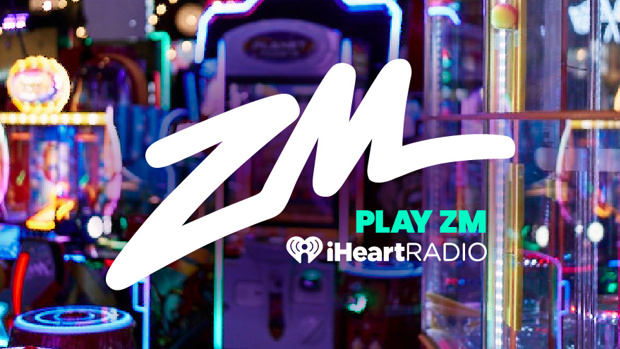 Kim Kardashian's police statement has been published following the robbery of her hotel room in Paris last year where she had $14.5 million worth of jewelry stolen.
Apparently Kim heard a noise at the door around 3am, she shouted out but no one answered, and then it all kicked off.
The interview took place at 4:30am by detectives on the 3rd of October 2016 while Kim was still in "severe shock".
"I heard a noise at the door, like footsteps, and I shouted to ask who was there, but no one answered," said Kardashian in the statement leaked to Le Journal du Dimanche.
When Kim saw the intruders through the sliding doors, they had the receptionist with them who was tied up and had a gun to his head. He stated that he was forced to take them to the room.
"Both men were hooded, one had a ski mask and he had a cap and a jacket with 'Police' on it." Apparently they were both in black clothes with police jackets on, the one with the ski mask stayed with her while the other guy went through the room looking for valuables.
They asked her to show them where her engagement ring was, not wanting to lose her $4 million dollar ring she said she didn't know. In response to this, the men put a gun to her head and demanded her to show them the ring. She obliged.
Kim was asked if she'd recognise the robbers, she said that she could only probably identify the smaller one.
KIM KARDASHIAN'S FULL POLICE STATEMENT
Monday, October 3, 2016, 4.30am.
My name is Kardashian Kimberley.
I was born on October 21, 1980, in Los Angeles.
I live in Ventura, XXX. My phones have been stolen and I can be reached through my bodyguard Mr. XXX.
Regarding the facts :
I came in Paris by plane for the fashion week.
I came back around 12 midnight to go to bed.
I was attending a fashion diner. I came back with Simone Harouche and my sister Kourtney.
We all moved up in my room 1A and friends, a couple, went to my room and left around 1am.
I have to make it clear that Simone hadn't come with us and that she was sleeping when I came back.
My assistant Stéphanie and my sister Kourtney changed clothes. Then, I went to my computer upstairs and I worked.
I heard noises at the door, like footsteps, and I asked, shouting, who was there, no one answered.
I called at 2.56am my bodyguard. I saw through the sliding door two people coming, plus the man from the reception who was strapped.
The two men were hooded, the one had a ski mask and he had a cap and a jacket with 'Police' written on it.
The second individual had the same clothes but didn't wear ski goggles.
The individual with the ski goggles rips out my Blackberry phone.
The one with the ski goggles was 1.70 metres high, slim, black pants, black boots, he spoke to me in French. He was a European-type individual.
The second individual was also European, he was taller and stayed with the security agent. He was around 1.80 metres high and he was dressed in the same way.
It's the one with the ski goggles who stayed with me.
He asked me with a strong French accent where my ring was. It was placed on the bedside table. It costs US$4 million.
I answer him that "I don't know", he takes out a weapon and I show him the ring.
He pointed the weapon toward me. He takes the ring, he was wearing gloves. He asked me where the jewels and the money are.
They caught me and took me in the lobby. I was wearing a bathrobe, naked underneath.
Then we went in the room again and they pushed me on the bed.
And, at this time, they strapped me with plastic cables and tape on my hands, then they taped my mouth and my legs.
They carried me in my bathroom, more specifically in my bathtub. I forgot to tell you that when they pushed me on the bed, they headed toward my handbag and they cleared everything.
My Vuitton jewellery box was near my bag and, at that time, he said something to the other individual, shouting.
In my jewellery box, there were two bracelets by Cartier, all with diamonds, a necklace by Jacob all in gold and diamond, diamond earrings by Lauren Schwartz, and the others were by Yanina.
There were three necklaces by Jacob all in gold, little bracelets, jewels, rings.
A necklace by Lauren Schwartz all in diamonds, another necklace with six little diamonds on it. A last necklace with my son's name 'Saint' all in diamond.
I also had just a cross-shaped diamond, by Jacob. A watch by Rolex all in yellow gold.
There were two rings in yellow gold.
I think they robbed me for $5 million. They didn't rob my cash. They took my iPhone 6, the number is XXXXX, and the Blackberry. Then they left, running.
During the heist, they had the hotel's mobile phone which didn't stop ringing and they were speaking in French. I thought they said they got to leave.
Then, I removed the tape from my hands and my mouth, I removed the plastic. I realised they were a bit young because of the way they strapped me.
I removed the tape on my legs. I ran to Simone's room. Then I called my sister Kourtney with Simone's phone. Simone called her bodyguard because she was hearing some noise.
Question: Would you be able to recognise them?
Answer: Maybe the smaller one with ski goggles but not sure.
Question: Are you injured?
Answer: No.
Question: Would you like to file a complaint?
Answer: Yes, I would like to file a complaint.
Question: Do you have something else to add?
Answer: I would like to leave and to go back to my children in the United States. A private plane is waiting for me at the Bourget.
After reading done by M. XXXX, Madam Kardashian Kim persists and signs with us the present. It is half past five in the morning.