Childish Gambino challenges American gun violence in confronting music video
Publish Date

Tuesday, 8 May 2018, 10:52AM
Donald Glover has dropped a controversial rap video that is quickly going viral.
Glover, who raps under the name Childish Gambino and is due to perform in New Zealand at the end of the year, released the video for his new song This is America over the weekend
The shocking video shows Glover being handed guns to execute people, including a full choir, while rapping and dancing at the same time.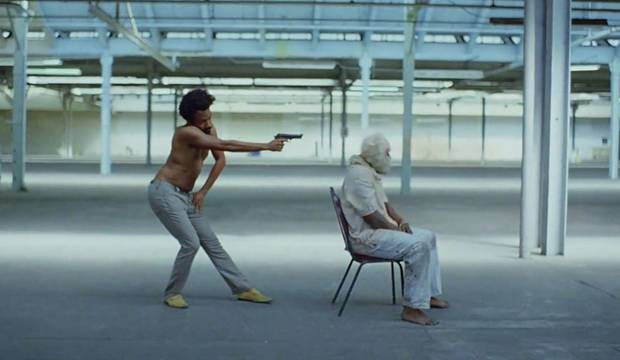 Photo / YouTube
It sent fans into a frenzy trying to determine its message, quickly racking up six million views in the process.
One called it: "Mesmerizing. Disturbing. Violent. Beautiful. Tragic. Materialistic. Melodic. Chaotic."
Others, including Trent Reznor, suggested viewers watch the clip multiple times to catch everything that happens in the background.
The video takes on gun violence in America with CNN stating: 
"Murders occur, but the guns are treated more delicately than human lives in the video -- a strong statement given the current debate over gun control. The imagery also has sparked conversation about several other themes, including police brutality, social media habits and what people are really paying attention to in the United States."
"The fact that Childish Gambino's 'This is America' tackles police brutality, gun violence, media misdirection, and the use of African Americans as a brand shield, all while dancing in Jim Crow-style caricature, shows a transcendence or mere performance and demands attention," one person tweeted.
The video continues Glover's reputation as a provocateur, with the second season of his hit show Atlanta including scenes in which he dressed as a character in whiteface.
And did you spot the cameo from SZA at the end? The pair have teased fans they may be working together.
He's due to perform in New Zealand at his Pharos festival in November.
This article originally appeared in the NZ Herald and was republished here with permission.