Andy reveals the coincidental way his bromance with Hamish began
Publish Date

Monday, 3 April 2017, 12:57PM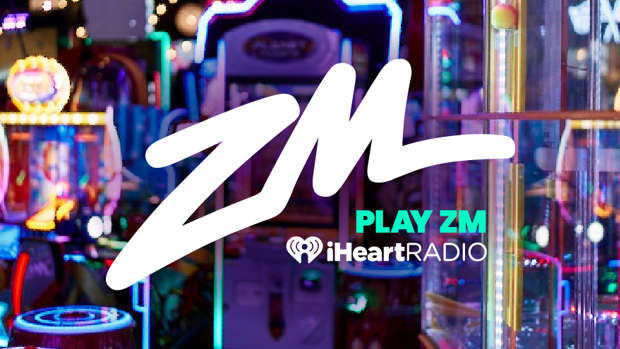 Iconic radio duo Hamish and Andy announced late last year that they'd be ending their radio careers at the end of 2017, breaking the hearts of thousands. 
But how did the pair meet, and how did they become one of our favourite radio duos of all time? Andy Lee has had a chat to Craig Bruce on the Game Changers: Radio podcast, opening up about the way they met. 
Andy met Hamish Blake back in 2000 when he was studying marketing at university in Melbourne.
"It was really bizarre... I hadn't been to class very often. I wasn't a great student. I wasn't really engaged in what I was doing and there was a management class and I knew I was going to need these 10 attendance points to get a pass," Andy told Craig Bruce.
Then one day when he attended, Andy asked if he could address the class.
After putting his hand up to tell the lecturer he was in fact, present, he took the opportunity to speak to the room. "I just left my hand up and I said, 'I'd love a chance to address the classroom.' So I went up and I made a speech to the whole class and him about, 'if I was here, I would be more distracting and for the good of everyone here, I think you're all going to do better, come this exam, because of my absence.' And then I said, 'with that in mind, I think I should probably get 10 [attendance points], but I'll leave it with you'."
Andy's unlikely and hilarious speech attracted another class member called Pete. 
"A guy called Pete came up to me … and said, 'Hey, you're a lot like my friend Hamish'," Andy said.
"He said, 'You should meet him.' I said, 'Yeah, OK, where is he?' And he said, 'Oh, he's in Sydney ... but he's here next year'."
Four months later, after Andy had forgotten about the convo, Pete introduced Hamish and Andy in the University courtyard.
"Pete came up and said, 'This is the guy I was telling you about last year.' I remember Hamish saying to me, 'I've heard a lot about you.' And I said, 'Really?' And he said, 'Nup. Nothing at all'.

"We cut Pete out of the relationship, went across to the pub and that was the start of getting to know each other," Andy said.
Less than 12 months later, Hamish and Andy landed their own radio show on Fox FM in Melbourne and five years later, they were promoted to the national drive slot on the Today Network. Since then, the pair have become icons on-air and online with their infamous pranks, and made 'No Pants Friday' a thing. They've even had their own slot on ZM on Saturday mornings!
Crazy how life happens right?! 
You can listen to the full interview from Game Changers: Radio, a joint production from Craig Bruce Coaching and Bad Producer Productions, here.