Cam chats to Paige on her brand new podcast!
Publish Date

Friday, 10 July 2020, 3:51PM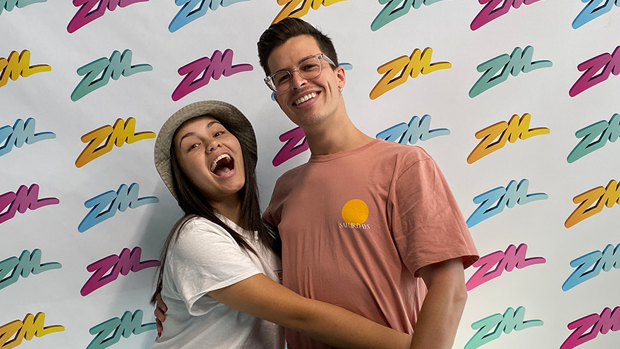 Hey guys Cam here.
My pal Paige just launched her very own podcast called Paige's Space. The podcast is a super candid up-close series of conversations with special guests.
Over the series Paige will tackle conversations about the process of growing up and learning about love, sexuality, relationships and mental health. Paige is super passionate about pop culture so I am sure her love of Lady Gaga and High School Music will definitely come through at some point.
I was super excited that she asked me to do an episode with her.
She released Episode 2 of her podcast today which co-insides with the release of her new single 'Waves.' On this episode we chat all about fan culture and celebrate our inner fan girl (something you should never be ashamed of).
We recorded this episode in the middle of lock down so it was super nice to have an in depth conversation over zoom with someone outside my bubble.
We chat about everything from a potential upcoming LGBT anthem from Little Mix to a potential One Direction reunion.
Check out the latest episode of Paige's Podcast HERE.
I hope you enjoy it as much as we enjoyed making it!