Would YOU Freeze Your Thighs to Get A Bum Like Kim Kardashian?
Publish Date

Tuesday, 23 June 2015, 5:32PM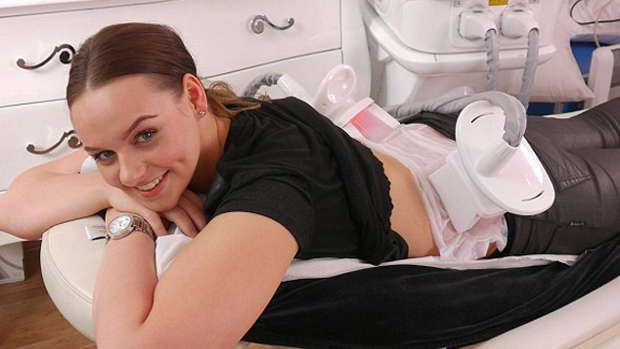 Women who want to copy Kim's figure are trying a new procedure that sees them having the fat in their upper thighs and lower backs frozen to get the reality star's 'side bum' profile.
The fat-freezing treatment destroys fat cells on the upper thighs below the buttocks and at the base of the back to create a more prominent-looking bottom.
'We devised new treatment heads to freeze the tops of the thighs and bottom of the back just above and below the buttocks and the results from the treatment were extremely effective.
'When we launched the treatment at the end of last year we were doing about ten treatments in a month at Harley Street, now we are doing nearly that amount every week.
'In quite a few cases women have brought in a photo of the Paper magazine cover and point at Kim Kardashian's bottom and say they want to look like that.'