San Andreas Film Spikes Disaster Kit Sales
Publish Date

Thursday, 4 June 2015, 5:25PM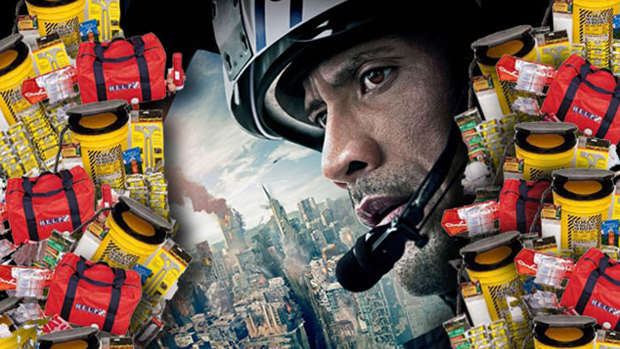 It turns out San Andreas - the disaster movie - has been a godsend for some disaster kit manufacturers...
EarthquakeStore.com, has seen a 300% spike in disaster kit sales! 
Among the bestsellers:
- Quake Alarm – a $34.95 glorified fire detector that picks up a quake's sound wave before the main shock.
- Deluxe Emergency Preparedness Kit – For $250, you get a duffel bag for two which includes - sleeping bags, emergency food bars, orange safety vests, a folding hand saw, candles, fire starter sticks, water purification kit and more.
The company has made $100,000 off the kits in the past two weeks alone.