Little Mix "Get Weird" Full Album Tracklist
Publish Date

Wednesday, 9 September 2015, 6:39PM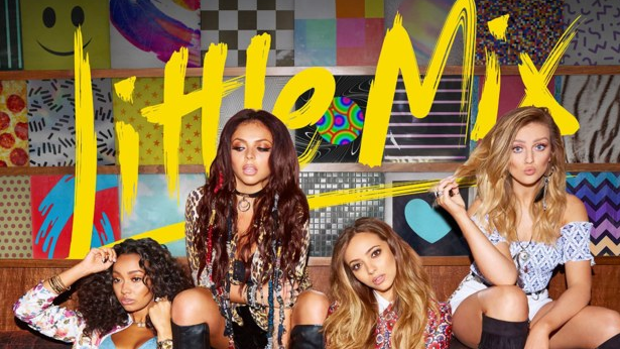 Little Mix have released the full tracklist to their upcoming album "Get Weird" via their official social accounts.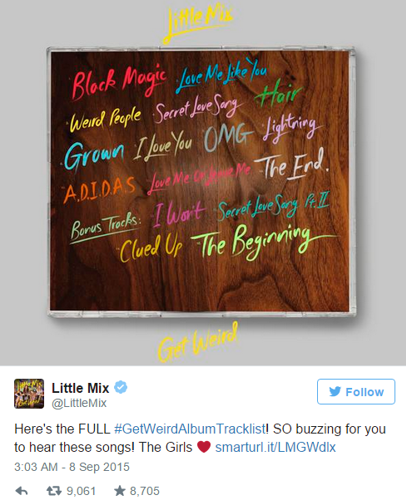 1. Black Magic
2. Love Me Like You
3. Weird People
4. Secret Love Song
5. Hair
6. Grown
7. I Love You
8. OMG
9. Lightning
10. A.D.I.D.A.S
11. Love Me or Leave Me
12. The End
Deluxe Edition
1. I Won't
2. Secret Love Song, Pt. II
3. Clued Up
4. The Beginning
What Song are you the most excited for?!