Jessie J Angers Fans By Unfollowing Them On Twitter
Publish Date

Wednesday, 29 April 2015, 5:05PM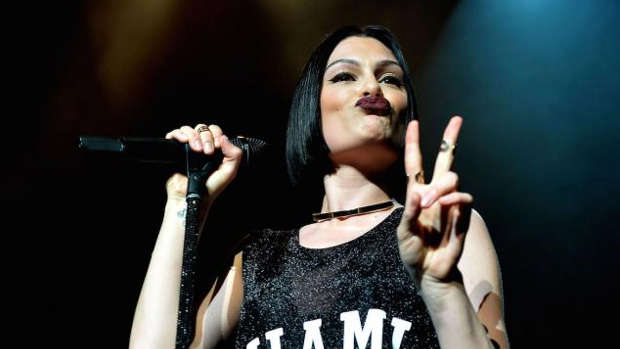 You know how us non famous people can just follow and unfollow on Twitter until our heart's content? Yeah well celebs can't do that. At all.
Jessie J took upon the slightly awks task of unfollowing hundreds of fans, and it kinda made them a little bit angry.
The Bang Bang singer had the spring clean earlier today, and has left some fans seriously upset at the gesture.
This is how just a few reacted: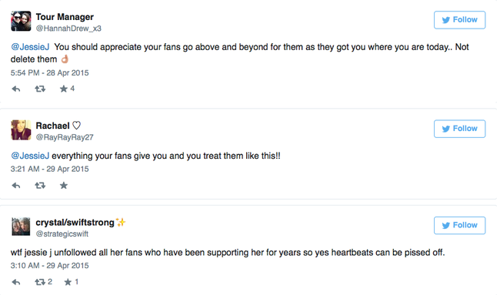 While others were a little more understanding...

Jessie later addressed the issue on Twitter, saying in a now deleted tweet: "I find it insane that some people take being unfollowed like a personal attack."
"If I punched you in the face fair enough. But I didn't... Meh."
"Pick your battles in life. Being unfollowed by anyone is not a battle to fight. Or feel any way about. It's Twitter," she added.