Crazy Woman Shoots Her Boyfriend 6 Times Because He Was Leaving Her For Former Miss Ohio
Publish Date

Monday, 14 September 2015, 5:39PM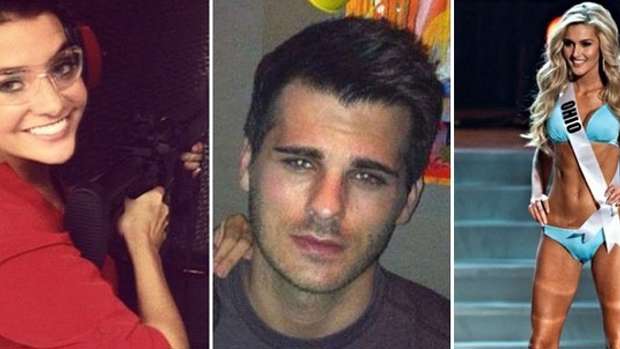 Shayna Hubers shot her on and off boyfriend Ryan Poston 6 times after he attempted to break up with her.
Ryan had fallen out of love with her and had lined up a date with former Miss Ohio Audrey Bolte. 
"He's very vain. One of the last conversations we had that was good was that he wants to get a nose job. I shot him right here. I gave him the nose job he wanted" Shayna later told police
Following the incident on October 12, 2012, she called police and screamed down the phone that she was 'standing about 10ft from his dead body' and that she'd 'killed her boyfriend'.
At first Shayna pleaded it was self deference but after further questioning she her true feelings came out
"I shot him enough times to kill him, so that he wouldn't suffer. He was laying there, twitching and making noises so I shot him in the head. I was watching him die"
She's been sentenced to 40 years in prison and was condemned by the judge for showing no remorse. The judge also said it was the most cold-blooded act he'd ever comes across in thirty years.
Source: Lad Bible