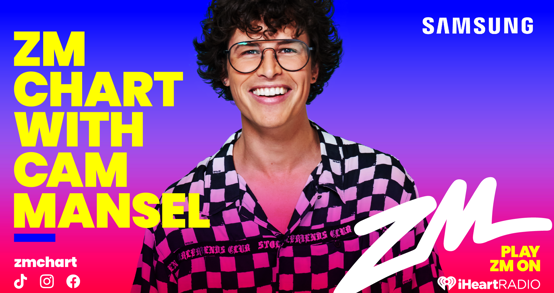 If there's anyone who knows what's going on in the music world, it's Cam Mansel. Hack into the contacts list on his phone and you'll be reading the biggest names on the New Zealand music scene. There's someone else who knows what you wanna hear…YOU!
Cam hosts the ZM Chart, the world's first interactive music chart based entirely on your votes. Tag us in your Instagram stories and you could feature on OURS. 
Add him @ZMChart on Instagram and decide what's gonna be number one LIVE.
Catch Cam Mansel Weekdays 7pm-Midnight to join in the fun